The Highest Standards Of Hygiene
Dialysis centers often require patients to attend three times a week for dialysis therapy, with each session lasting several hours. So, you can imagine what a relief it can be to know that this service is available on-site.
Haym Salomon Home's on-site dialysis service eliminates the need for time-consuming and costly transportation. Our experienced, skilled, and friendly staff provide top-quality in-patient dialysis treatment.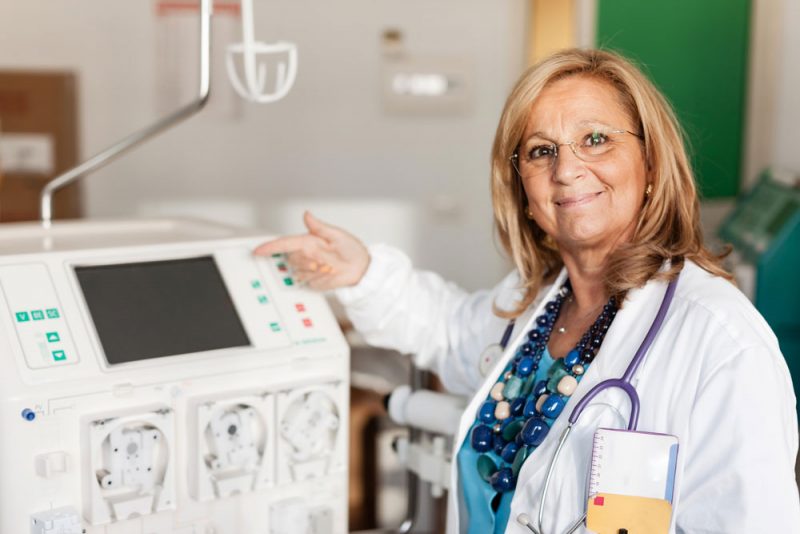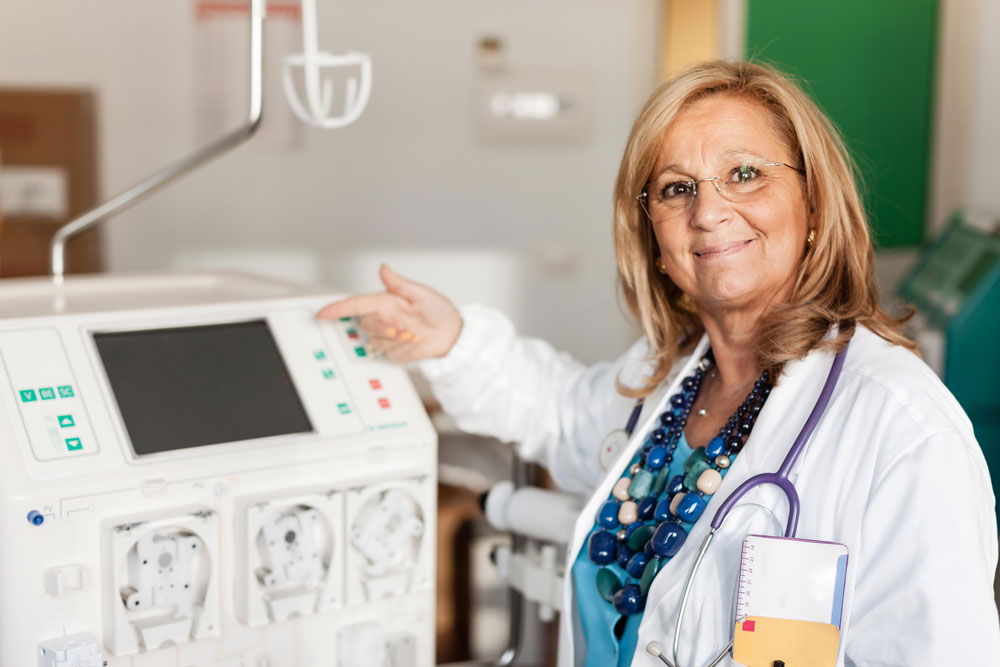 We are always on guard against infections and our hygiene and cleanliness standards are second to none. We have state-of-the-art equipment to enable our professionals to do their job to the highest standard. Our abiding aim is to provide the very best, gentle, in-patient care for those with severe kidney problems.
Haym Salomon Home's Onsite Dialysis Therapy
This therapy mimics the function of kidneys by diverting blood to a machine which cleanses it. The equipment removes waste products and excess fluid from the blood to keep the body functioning normally. For patients with chronic kidney problems dialysis is a must, and anything that can reduce stress is a bonus.
It is, therefore, a great comfort for patients to know that they don't have to travel to get dialysis therapy. On-site dialysis in a nursing home reduces travel costs and the worry of getting to an appointment on time.
The most common type of dialysis, hemodialysis, involves attaching a tube to a needle in your arm. Blood is then transported down the tube and into a machine that filters it. Once it is filtered and cleansed, the machine returns it to the arm via another tube. Peritoneal dialysis uses the inside lining of your abdomen as the filter instead of a machine.
Side effects of dialysis therapy may include itchy skin, muscle cramps, infections, and exhaustion. That is why it is crucial to ensure that you have professional, hygienic, on-site care when undergoing this treatment. Anticipating any problems before, during and after dialysis ensures patients can enjoy a good quality of life.
Dialyze Direct and Haym Salomon Home for Nursing & Rehabilitation's dedicated team work diligently to assist all patients and their families. We strive to ensure that patients reach optimal goals in every aspect of the treatment.
Call us now!
Dialysis therapy is both a life-changing and a life-saving treatment and our experts know how to make it work smoothly. For further information please talk to our Admissions Office on 718-535-9503, 718-535-9503 or 718-535-9589.
We are here to answer any questions and concerns you may have. Our finance and admissions coordinators will help to ensure that the application process is smooth and efficient. Feel free to call and talk to us.