We at Haym Salomon Home for Nursing & Rehabilitation in Brooklyn, NY are committed to providing exceptional nursing and rehab facilities to patients who need it. Our beautiful facility is equipped with modern amenities that ensure utmost convenience and comfort for all our clients. We impartially welcome people who may need medical care and rehab, regardless of their religious and ethnic backgrounds.
Our clients can enjoy companionship and participate in fun activities while simultaneously receiving proper medical care. Families leave their loved ones with us with complete confidence, knowing they are in good hands.
Financial Services
Our financial services team at Haym Salomon Home for Nursing & Rehabilitation is familiar with the challenges the insurance process of a rehabilitation journey can bring. This is especially the case during an already difficult time, as patients face health issues and are often recovering from extensive and invasive surgeries. Money should be the last thing they have to worry about. We know this.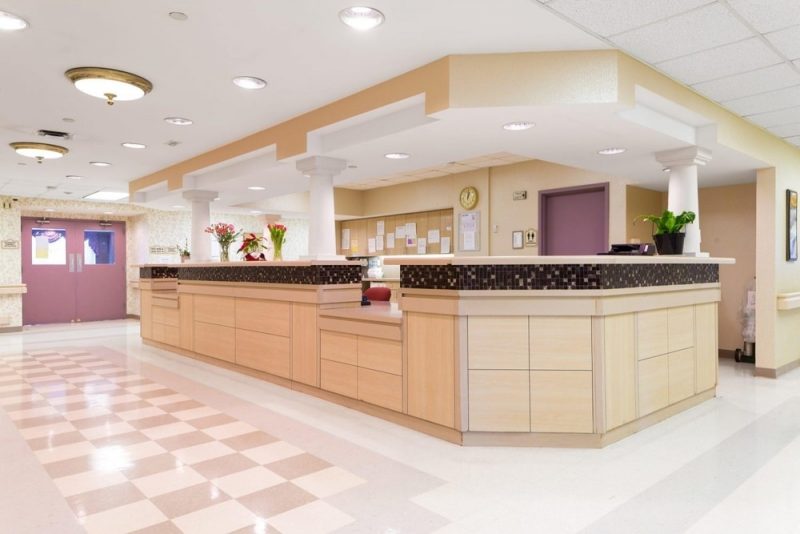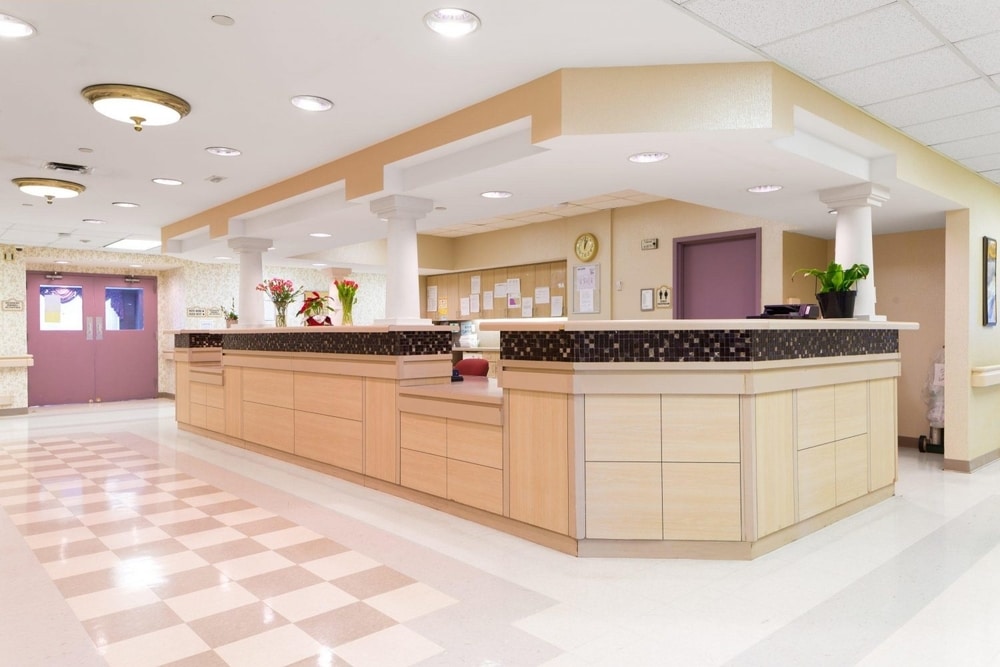 Financial Services & Smooth Process
Our financial office believes in doing everything they can in order to ensure the financial service process is as easy as possible and runs smoothly for all family members involved.
Our team works closely with families in order to gather the documentation required for a smooth and successful result with the insurance companies involved. We do our best to ensure each individual understands the process, feels completely comfortable with the decisions they're making and is confident in their choices.
Years of Experience
Our years of experience and familiarity with the ins and outs of the medical insurance world allows us to bring our expertise to the table as we work together towards strong financial outcomes.
Major Insurance Plans Accepted
Brooklyn-based Haym Salomon Home accepts most major insurances including Medicare plans, Medicaid plans, Medicaid HMOs, Medicaid MLTC, and private payment.
Alternatively, you can also leave us your referrals and queries. Our admissions department will get back to you at their earliest!
To register your loved ones at the Haym Salomon Home for Nursing and Rehabilitation, get in touch with our admissions office. Our admissions department is staffed with coordinators and evaluators who will effectively respond to your queries and concerns in addition to assessing the medical and rehabilitation needs of your loved ones.
Once we receive patient referrals, our admissions staff notifies the respective insurance company of the patient to verify their coverage. Additionally, when required, we even provide proper financial counseling for both the patients and their families.
We also offer site tours to patients and their families who'd like to visit and familiarize themselves with our facility before registering. To arrange a site tour, call our admissions department.
Medicaid Coordinator
My name is Shauna Trombetta. I work in the finance department. I am a Medicaid coordinator. My job is to assist the families in obtaining Medicaid for their loved ones. I work with them all along the process. I follow through, do everything possible to make sure they get approved. We accept Medicare, Medicaid, MLTC's, HMO PPO EPO Plans insurances and private care. If there is a need to switch patient's insurance, we are here to help. We make sure that the billing is done timely and correctly, so there is no lapse in insurance. We make it a very smooth operation. You don't have to worry as my colleagues and I am here to help to get the job done in the right way.