Joint replacement care is provided to our patients and residents who have undergone a joint replacement surgery (replacement arthroplasty.) Commonly, the replaced joint is a knee or a hip but joints in the shoulders, feet, and hands may also need to be surgically reconstructed.
The care plans we carry out at Haym Salomon Home for Nursing and Rehabilitation in Brooklyn encompass a wide range of joint rehabilitation needs. These are tailored to our individual patients based on their needs.
What is a joint replacement?
A joint replacement is a type of surgery which aims to remedy and correct joints which are not functioning as they should. If parts of a joint are damaged or diseased, they can be removed and replaced with man-made components. These components include metals, plastics, and ceramics—once in place, an artificial joint is called a prosthesis.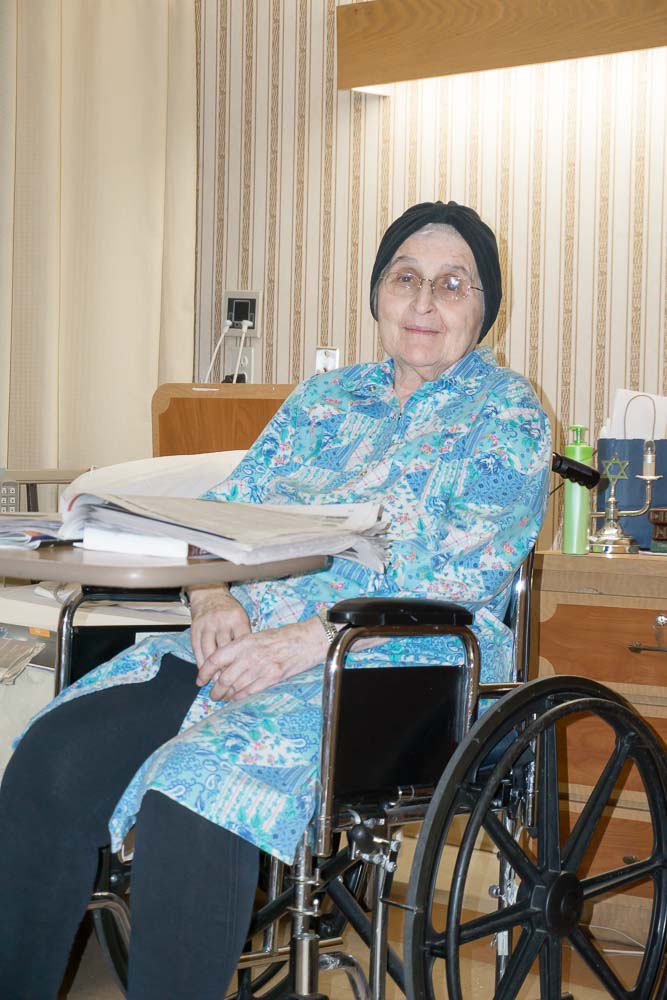 A joint replacement surgery may be partial or full depending on the extent of the damage.
What is joint replacement care?
Joint replacement care is post-operative care following a joint replacement surgery. People who have undergone a joint replacement procedure are generally kept in hospital until they are able to get in and out of bed independently and pain levels are manageable.
At this point after the surgery, many adults and seniors are not able to go straight home for a number of varied reasons. In these cases, post-operative care in a dedicated care setting, such as Haym Salomon Home, is required.
What is involved in joint replacement care?
Firstly, individuals with a new joint have to regain mobility and joint functionality. To achieve this, physical therapy is essential. In the first weeks following the joint replacement surgery, the therapy sessions may be very simple. As joint functionality increases, the therapy sessions become more intense to match our patient's mobility and needs.
Secondly, pain must be managed during the rehabilitation process. Working in conjunction with the patient's referring doctor, we carry out pain management plans and make sure that patients are taking the right medications at the right times.
Another important part of our job is to mitigate the potential complications that can arise after a joint replacement surgery. This involves minimizing the risk of infections, making sure patients are eating a healthy diet, and monitoring the function of the new joint using modern technologies.
Joint replacement surgery is generally a very safe procedure which people fully recover from. But serious complications can arise if proper joint replacement care and rehabilitation treatment plans are not put into place.
Complete joint replacement care at Haym Salomon Home
Haym Salomon Home for Nursing and Rehabilitation is a complete care facility. We have over 60 years of experience and this shows in our success rates and in the feedback we receive from our former and current clients.
If you or someone you love needs a joint replacement surgery and is looking for a place to recuperate, please get in touch with us. We provide compassionate and caring complete joint replacement care with our patients' and residents' needs at the forefront of all our care plans.