At Haym Salomon Home, our Registered Nurses are highly trained to work with patients who suffer from respiratory and lung diseases. These are Chronic Obstructive Pulmonary Disease (COPD), emphysema, asthma and so on. Respiratory therapy for them is a crucial part of our Brooklyn-based nursing and rehabilitation care.
Care For Respiratory Therapy Includes:
Tracheostomy care – Haym Salomon Home's well-trained and fully equipped staff take care of patients following surgeries involving tracheostomies.
Bronchial Hygiene – Bronchial Hygiene Therapy describes various airway clearance techniques. They include chest physiotherapy, breathing exercises and manual hyperventilation. BHT is useful in diseases such as cystic fibrosis and bronchiectasis. This is a key element of successful respiratory therapy.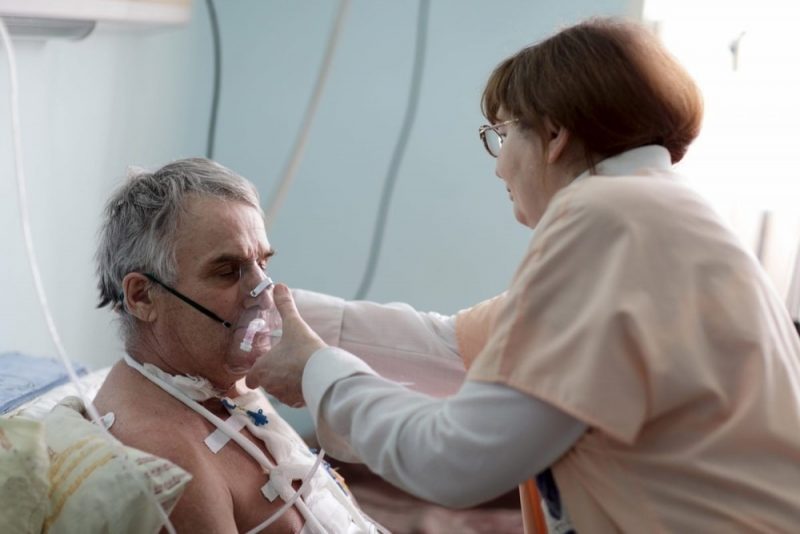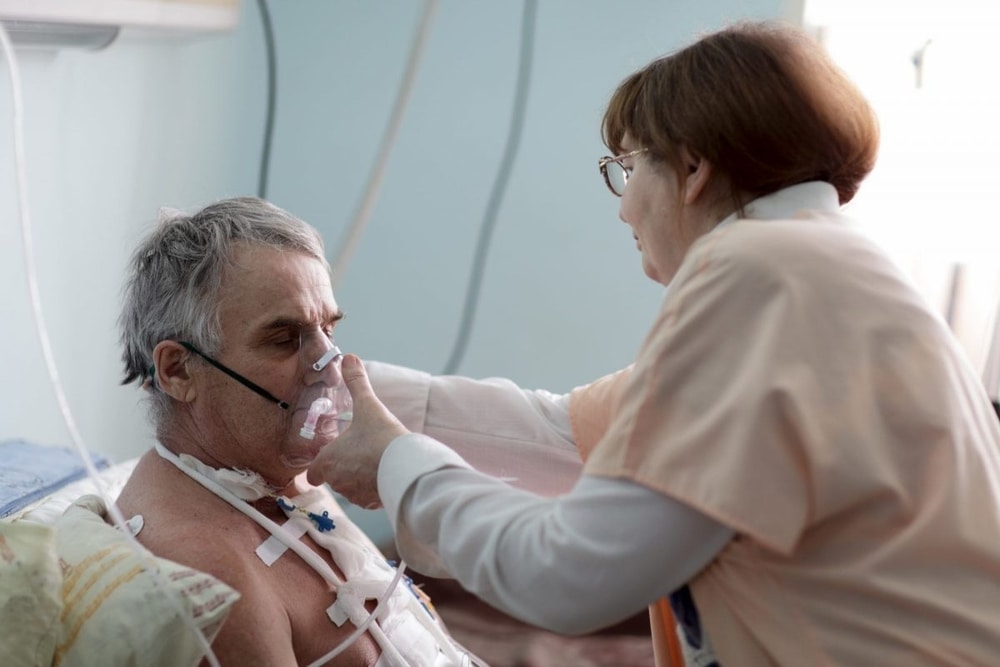 Oxygen therapy and monitoring – Oxygen therapy assists in improving many bodily functions and assists in post operative healing. It promotes faster wound healing. It is useful in the treatment of chronic disease, making oxygen therapy part of a holistic treatment approach that Haym Salomon Home staff undertakes.
CPAP and BiPAP Machines – CPAP (Continuous Positive Airway Pressure) and BiPAP (Bilevel Positive Airway Pressure) are non-invasive forms of therapy for patients suffering from sleep apnea.
These machines are fitted well and monitored in order for patients to gain the most restful night's sleep possible, something that is looked after by the Haym Salomon Home team.
Nebulizer and Aerosol Treatments – In respiratory therapy, we use nebulizers as a drug delivery device. We use it to administer medication in the form of a mist inhaled into the lungs. This is a common treatment for cystic fibrosis and other respiratory diseases.
Patient/Family Respiratory Education – Haym Salomon Home's interdisciplinary team makes the transition into effective care as smooth as possible for both patients and their families. In addition, they educate individuals in the most effective forms of treatment available as to how to apply these to everyday care.