Amputation is a serious procedure. The ramifications are great and the rehabilitation process is lengthy. Nonetheless, it is perfectly possible to recover from an amputation and live a perfectly normal and active lifestyle.
At Haym Salomon Home for Nursing & Rehabilitation in Brooklyn, we have facilities to help patients cope with rehabilitation after amputation. In the text below, we share these facilities, together with tips on how to cope with this serious medical procedure.
General rehabilitation advice
Rehabilitation after amputation does not follow a set course every time. For example, a patient with an amputated leg could have a completely different experience to a patient with an amputated arm. The following however are some common practices you can expect to undertake: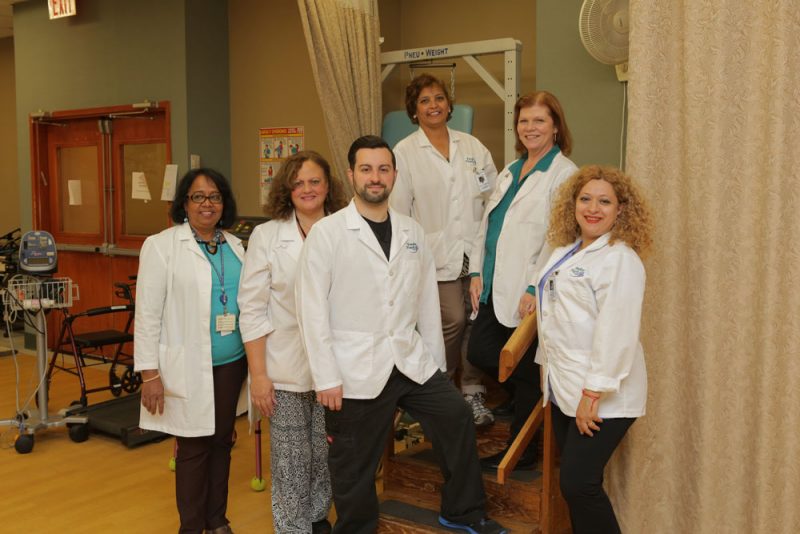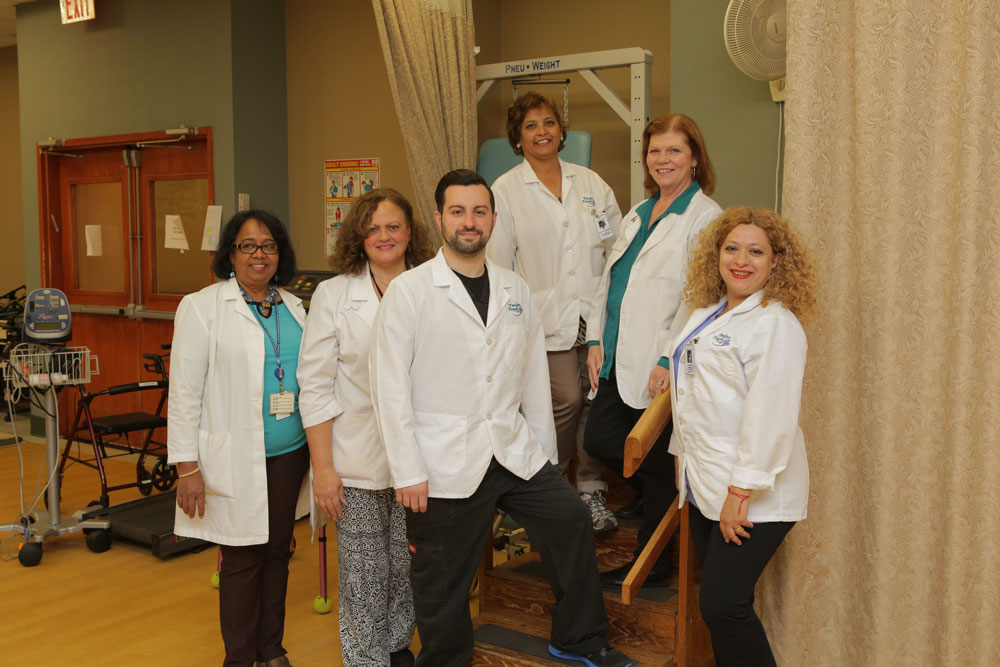 Artificial limb attachment
Training for attachment and detachment of prosthesis (if any)
Muscle strengthening exercises
General conditioning exercises
Movement training
Pain management
Not only is physical conditioning import, but maintaining a healthy diet and remaining positive is also important. A healthy and varied diet can help maintain the vitamins and minerals your body needs to repair. Furthermore, a positive attitude will help drive your rehabilitation forward.
Specific process that help with rehabilitation after amputation
Aside from the above tips, Haym Salomon Home has a myriad of excellent facilities specifically built to aid rehabilitation. These facilities are a hugely important aspect of the recovery process and can greatly help after a serious procedure such as amputation:
Physical Therapy
Physical therapy is obviously one of the most important aspects of the recovery process. Your body has substantially changed – to combat this you must physically adjust. An arm amputation could affect your balance for example – it could even mean you have to re-learn certain skills. Without sufficient physical therapy, you may struggle to adjust.
At Haym Salomon Home, we have exceptional facilities for physical therapy. Our staff devises a personalized therapy plan to suit your individual needs as an amputee. Moreover, we have a range of machinery and equipment to ensure you receive a worthwhile physical therapy program.
Psychological Therapy
Aside from physical therapy, part of the coping process involves addressing your psychological well-being. For many, the psychological aspect of amputation far outweighs the physical aspect. You have lost a limb – this is a life-changing event. It is undeniably something people can struggle to accept.
As part of your rehabilitation process, Haym Salomon Home employs a team of nurses that are able to provide psychological support. Nurses and social workers both ensure that a patient's mental well-being is taken care of. They will closely address the psychological aspect and any detrimental effects the amputation process could have.
Occupational Therapy
Finally, occupational therapy is also a vital part of rehabilitation after amputation. To maintain regularity and get back to your normal life, becoming fit for work is essential. At our rehabilitation facility, we work with the patient and help them regain basic skills and processes that are vital to their occupation.
We hope you have found this guide useful. As you can see, rehabilitation after amputation is perfectly plausible. A combination of a determined mindset, together with the right rehab facilities will speed up the process and ensure you can adjust to your changing circumstances.