Having fun should not stop just because you stay in a nursing home. We believe that recreation is a great aid to the recovery process. That is why we encourage all residents to take part in the variety of fun activities on offer.
Whether it's as an individual or a group, all activities stimulate the mind and the body. They also help to establish a sense of community. Our team are there to modify every activity to meet individual needs so no one misses out.
Holidays and parties
Holidays are an important time for any community, and ours is no different! We believe no one should miss out on celebrating the holidays.
Because of this, we host a number of parties and events throughout the year. Our parties provide the perfect opportunity for everyone to come together. Our events feature great food, entertainment – including live music – and prize giveaways.  In the past, these prizes have included gift cards, electronics, and even a 50" LCD TV.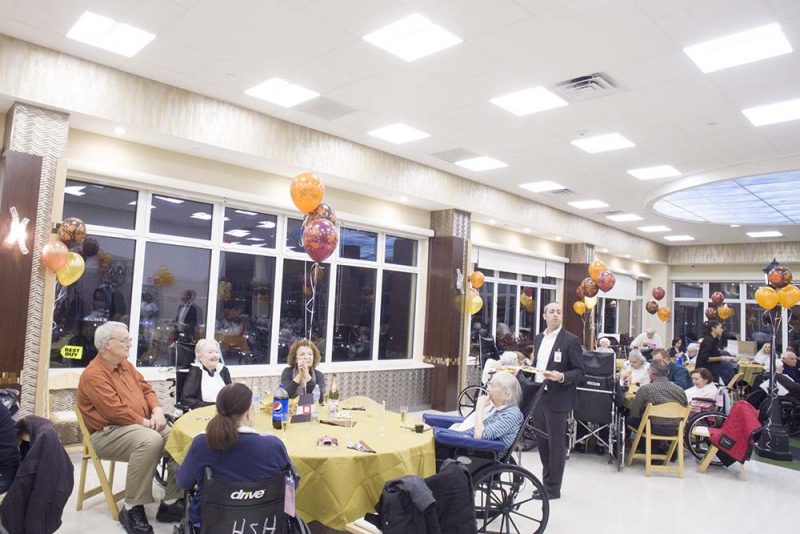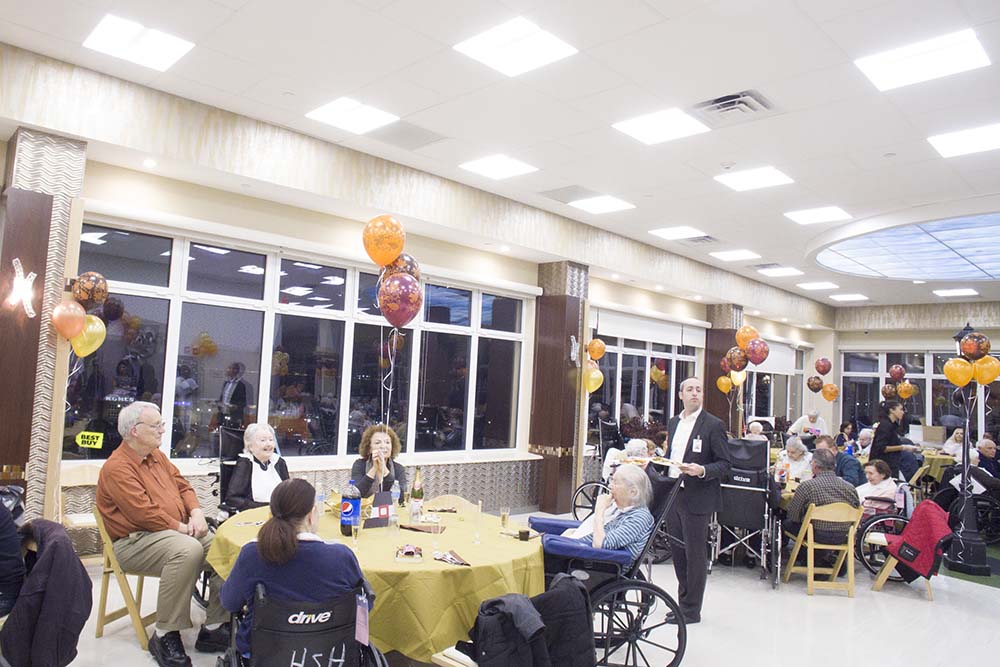 Whether it is Halloween, Thanksgiving, Christmas, or ethnic and religious holidays, we want everyone to get involved in our fun activities.
Games
What is more fun than playing games with a group of friends? It is also a great way to make new friends. Board games are always available for residents to enjoy.
Plus, as part of our entertainment program, bingo sessions, word and trivia games are held for all to take part in.
Beauty parlor and barber shop
It's amazing how great we feel when looking our best. A makeover or new haircut does wonders for our self-esteem and well being. It is also a fun activity that everyone can take advantage of.
Live music
Every week, we have a violinist play for everyone's enjoyment during dinner. Eating together with friends, family, or strangers is an important social activity. We aim to enhance that experience.
There are also a number of in-house musicians who play a variety of instruments. They regularly perform a mix of music from all around the world. Visiting entertainers come in and put on performances. Everyone is encouraged to get involved.
Other activities
Who doesn't love a good book or movie? A range of books – and talking books – are available, as is a multi-channel TV. If painting is something a resident wants to do, paint, paint brushes and paper are provided.
Trips into the local community are arranged for those who are able. Residents are also encouraged to spend time outside, on our patios – depending on the weather, of course!
We have even had other care home residents come in to have group singalong sessions.
Whatever residents need for recreation and leisure, there are fun activities for all to enjoy. Everyone is an important part of the Haym Salomon Home community.
If you'd like further information on the activities and games on offer here at Haym Salomon Home for Nursing & Rehabilitation in Brooklyn, please just get in touch with us. We also welcome visitors if you'd like to tour our facility and see our fun activities.