We train our registered nurses to provide the best care possible. This encompasses their ability to provide all kinds of services, including IV Therapy. At Haym Salomon Home for Nursing & Rehabilitation, our registered nurses provide Intravenous Therapy via Heplock or PICC line.
PICC line is a soft, flexible tube that a nurse puts into a vein. This form of intravenous therapy is a central catheter that a nurse uses for a prolonged period of time. It can stay in place until the end of treatment. This provides patients with hydration or antibiotics therapy over a prolonged length of time.
Patients and their families can rest easy knowing our highly professional nurses carry out this procedure with no harm to the patient.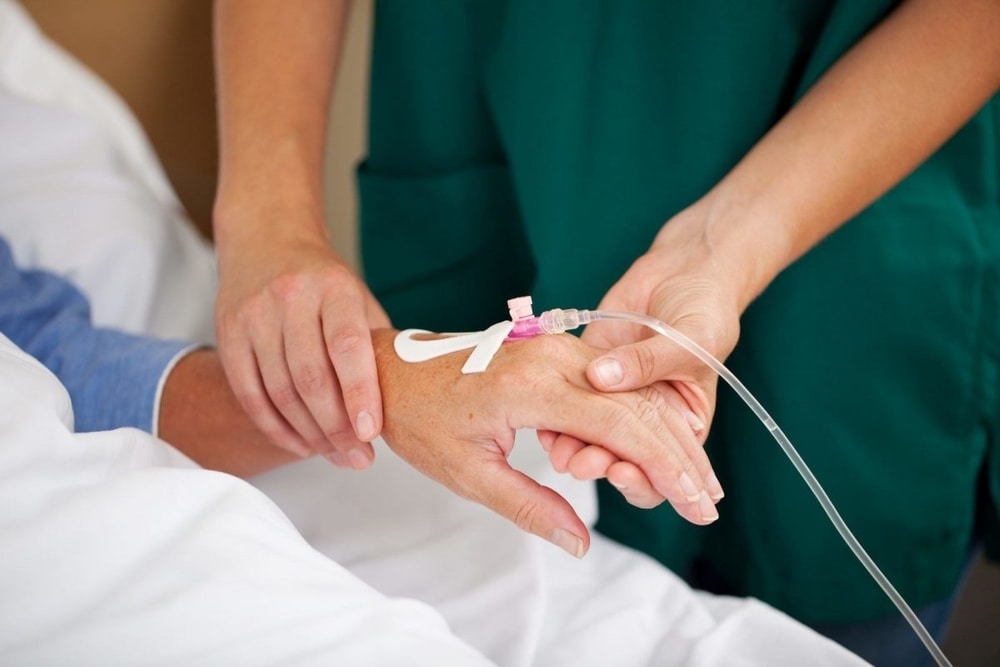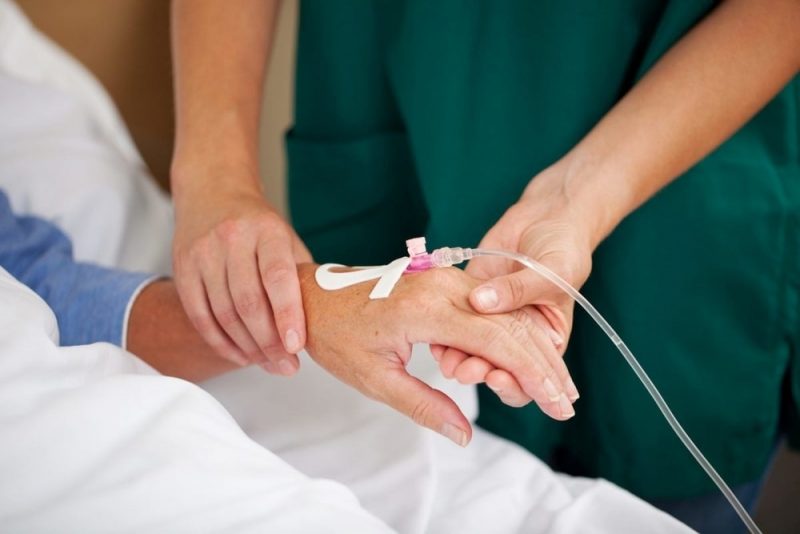 IV Therapy Uses
There are many circumstances where IV therapy is necessary for a patient's full recovery. This therapy is an option for fluid administration, which is useful in treating dehydration, to correct electrolyte imbalances. We also use it as a way to deliver medications.
Whatever the use required, Haym Salomon's staff will ensure IV line are handled with care and expertise. So, you can be sure that your loved one will be comfortable as fluids are delivered.
Safety
No matter what we're using them for, Haym Solomon's staff will ensure it's safe. It is because we handle intravenous therapy with great care. Our nursing staff are incredibly well trained and experienced. We also uphold patient safety and comfort as the highest goal. And, we can assure you that we maintain the principles of safe IV therapy very strictly.