In most cases knee surgery therapy can begin very soon after surgery. After major surgery, such as a knee replacement, you may have to stay in bed for a few days. However, even then, a doctor may decide that some form of physical therapy is desirable.
Treatment after knee surgery will involve tailored physical therapy to build strength in the knee. This can start within hours of surgery and helps reduce joint stiffness and the build-up of scar tissue. The key to successful recovery and rehabilitation is sticking to a program devised by medical professionals and therapists.
Initially your rehab and therapy will likely involve the use of assistive devices such as crutches or a cane. Such devices will help get you on your feet and moving. The aim is to gradually build up mobility and ultimately dispense with such devices.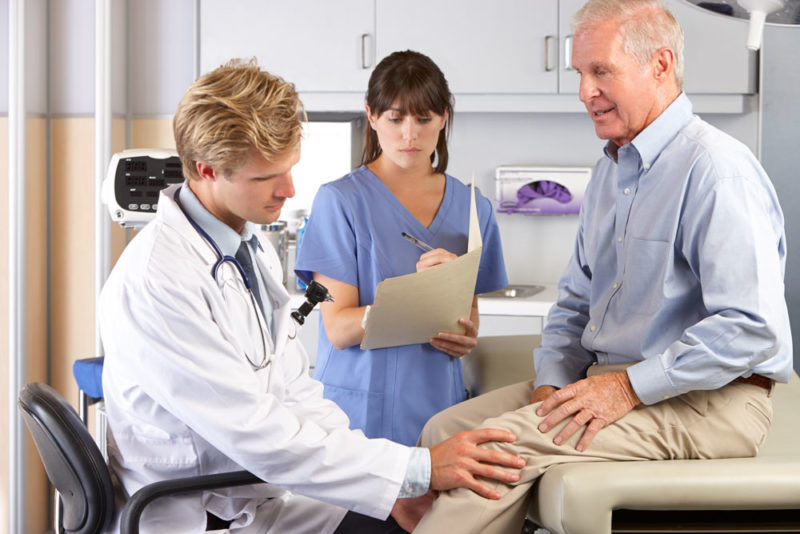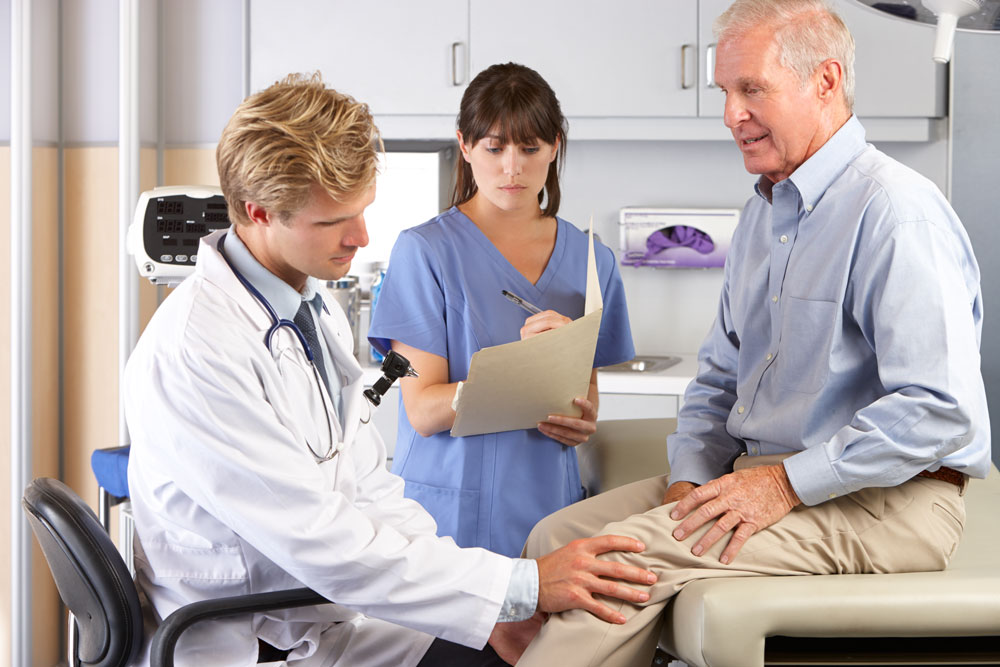 The Best Therapy After Knee Surgery
The best therapy is one that you are happy with and that improves range of motion in the leg. Specialist supervision of exercises that involve bending and flexing the knee after surgery is best. Therapy that takes place in a loving, caring, compassionate and supportive environment generally achieves the best results.
Depending on your condition after surgery, some doctors may recommend use of a "continuous passive motion" machine. This slowly moves the knee while the person is recovering in bed, usually after major knee surgery. Later on, doctors recommend regular periods of physical exercise and walking.
How long is therapy?
The duration of knee surgery therapy will depend on the type of surgery you've had. For example, total knee replacement surgery will require therapy to continue for longer than a more minor operation.
On the other hand, arthroscopy is a minimally invasive surgery that can remove or repair cartilage in the knee joint. It can also remove small fragments of bone floating within the knee. Such knee surgery is likely to require a much shorter period of therapy before full recovery.
Your medical history, age, and overall health condition will also determine the duration of therapy. However, on average people who have had knee surgery therapy can expect to be walking within a matter of weeks.
"Walking" does not necessarily mean you'll be able to do everything you did before surgery. It may take much longer before you can lift heavy objects again, for instance. You may not have quite the same flexibility or mobility as you had before. Much will depend on the quality of post-operative care, including the physical and perhaps occupational therapy, you receive.
What does therapy do?
Your therapist will see how your knee bends and heals. The therapy can help you learn to perform tasks in new ways to overcome immobility after surgery. Physical therapy can help relieve pain, and improve circulation and mobility. Knee surgery therapy will always take into account your specific needs and circumstances.
At Haym Salomon Home for Nursing and Rehabilitation in Brooklyn NY, we offer physical therapy and knee replacement therapy. Contact us to find out more about our services and restorative therapies.