People undergoing treatment for serious injuries, infectious diseases and other health complications, may need tailored rehab to speed their recovery. There are many benefits of short-term rehab, that can set people on the path to recovery and make a huge difference to quality of life.
All rehab programs differ and depend on the needs of the patient. Short-term rehab usually involves physical therapy, occupational therapy, and speech therapy, as well as round-the-clock nursing care. Such therapies require the advice and oversight of medical professionals including physicians, care specialists, and therapists.
How Long Is Short-Term Rehab?
The aim of short-term rehabilitation is to help patients achieve maximum mobility, functionality, independence, and quality of life. How long rehab lasts will depend on the individual circumstances of patients recovering from different illnesses or injuries.
Sometimes successful rehab can be achieved in a few days, but it can often last a few weeks or months. If noticeable progress has not been achieved in 12 weeks, the patient may need to switch to longer-term rehab.
The duration of short-term rehab depends on the type of surgery and severity of illness or injury and the patient's goals. It's also worth noting that elderly patients may need longer periods of rehab.
Main rehab therapies
Physical therapy can improve mobility, flexibility, balance and coordination as well as mental health. It's the most common intervention for people who have had surgery or serious illnesses but needs to be done safely. Therapists offer not only specialist advice but also emotional support.
A key goal of any individualized short-term rehab program is to teach you how to exercise safely. Physical therapists target the muscles, ligaments, and joints that need attention, while making sure you don't overdo it.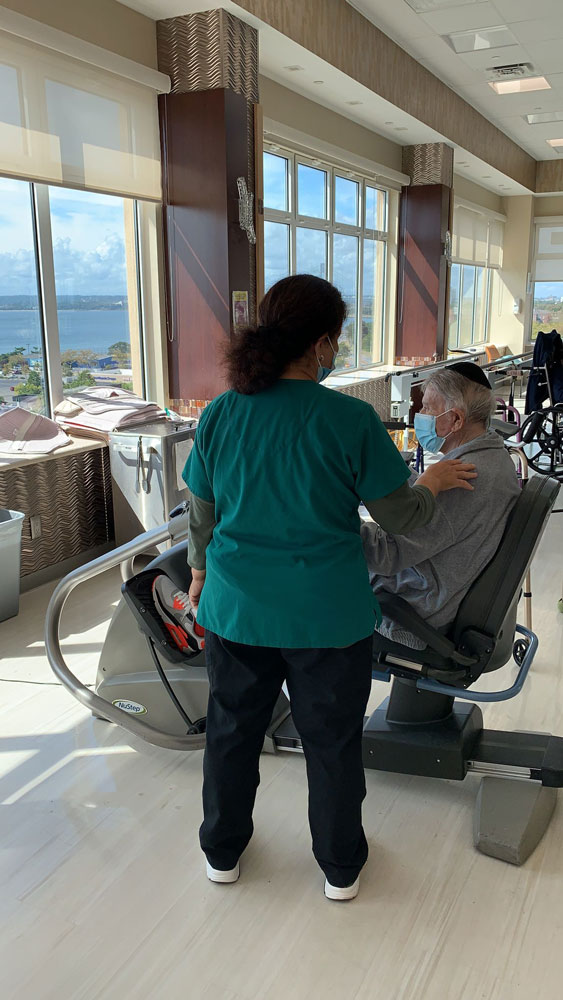 Occupational therapy can teach patients how to overcome mobility issues by breaking tasks down into parts. Therapists teach people to perform certain basic tasks in new ways, thus improving their independence.
Not being able to express your desires, needs or concerns can be very frustrating. Speech therapy helps people who may have had a stroke or who have a neurological disorder. By exercising throat, neck and mouth muscles, patients are helped to better articulate their needs.
Progress is achieved by breaking words into component sounds and repeating them. Short-term rehab that improves communication is also vital for self-esteem, self-confidence, and mental and emotional health.
Haym Salomon Home
Doctors and therapists at Haym Salomon Home for Nursing and Rehabilitation in Brooklyn NY are experts at connecting with patients and encouraging them on their path to recovery. Our care staff ensure responsive and compassionate care, including supervision of medication and pain relief, 24/7.
We offer both short-term and long-term rehab programs to our patients. Contact us or walk for more information about our services. Come and see our facilities and staff. We are here to answer any questions and concerns you may have. Our short-term rehab program teaches patients how to relax, safely perform daily tasks, exercise, and add value to their life. Come and see things for yourself.