Depression in seniors, as with all people, doesn't always need relate to a major mishap or life change, (these can, however, be triggers). Rather, depression is a state of mind during which an individual is troubled by feelings such as hopelessness, sadness, and fatigue, and often without any tangible reason.
Depression can affect anyone across all age ranges. Depression in seniors is called geriatric depression. Here, we go over the signs and symptoms of depression in seniors as well as taking a look at possible causes, and some treatment options.
Signs and Symptoms
Depression in seniors, or geriatric depression, doesn't announce its arrival. Sometimes, it slowly seeps in, while in other instances, the change is sudden. There are a few signs and symptoms which medical practitioners use to make a diagnosis of depression, these include:
Constant anxiety and helplessness
Persistent, regular periods of sadness
A blank look, staring at nothing in particular
Disinterest in activities that were once stimulating
Fatigue, leading to lethargic movement and, potentially, slurred speech
Escalating alcohol consumption and/or substance abuse
Suicidal tendencies
Difficulty remembering simple things
Ignoring personal hygiene
Insomnia or oversleeping
While many of these signs and symptoms can easily be mistaken for signs of grief, medical practitioners will be able to differentiate normal emotions from clinical depression.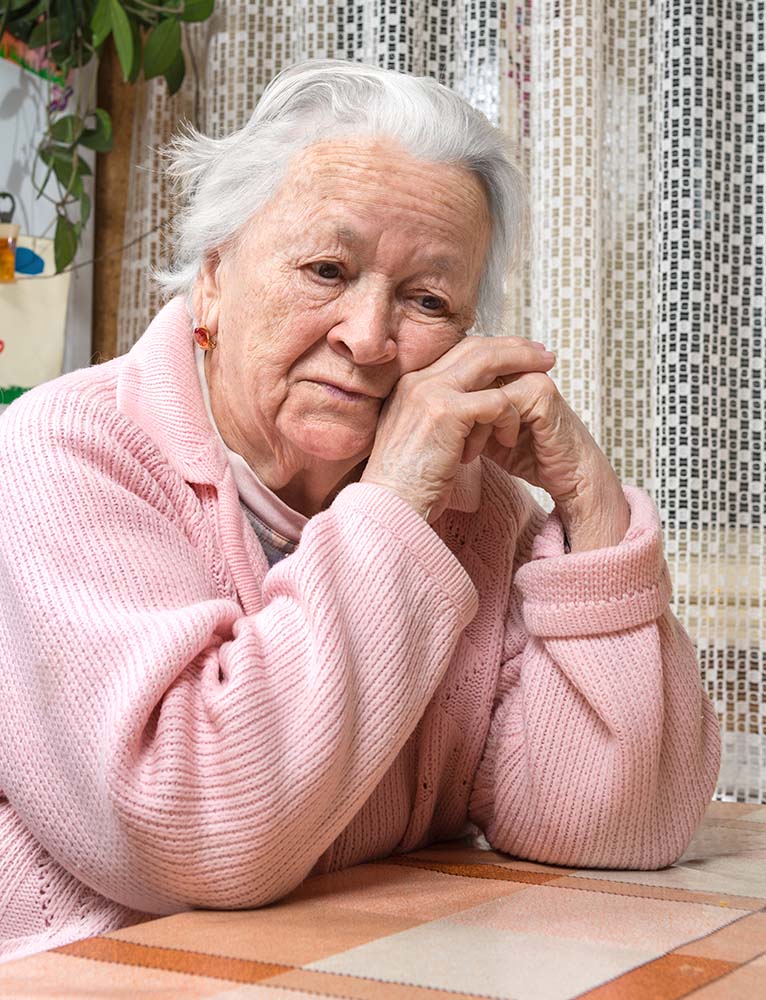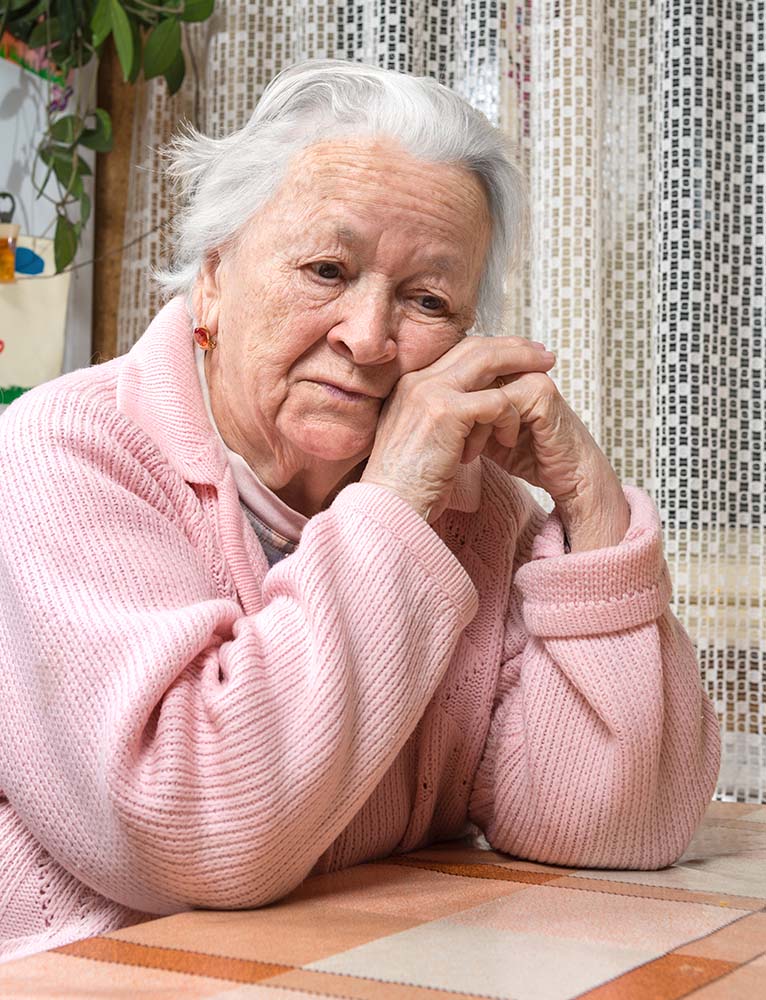 What can cause depression in seniors?
Since it is primarily a psychological disorder, there are many potential causes of depression. Sometimes, in the elderly, physical problems or prolonged illnesses can lead to depression.
This doesn't mean that physical ailments are the only source of depression. Isolation can also be a contributing factor. For this reason, if you or someone you love is senior and spends a lot of time alone, try to arrange to make contact more often. This can be achieved through simple things like a visit or a phone call.
The passing of a partner or loved one can also contribute to feelings of depression.
Treatments
The causes of depression in seniors may be numerous, but there are several ways to tackle this potentially debilitating condition. It is important to note that clinical depression must be diagnosed. If medications are necessary, they need to be prescribed by a medical practitioner.
Some treatments for depression that do not involved medication include:
Regular exercise
This does not have to be physically taxing. A short walk around the block, a few stretches, or even a yoga class for seniors are all beneficial.
Counseling sessions
Counseling sessions are a great way for people to work through their feelings. Sessions which are geared specifically towards helping with geriatric depression are of particular use.
Games and activities
Games and activities that were once enjoyed are a great way to relax and socialize with others.
Reduce alcohol consumption
Alcohol is a known depressant.
Eat right
Follow the diet prescribed by your doctor. If your doctor has not prescribed a specific diet, try to eat healthful and balanced meals.
Here at Haym Salomon Home for Nursing & Rehabilitation we have extensive experience in helping people overcome, and learning how to combat depression. And we have specific experience with depression in seniors, if you or someone you love is feeling depressed please get in touch with us to find out how we can help.