What is therapeutic recreation? Why is it important for patient's health and wellbeing?
Most people come to our facility for healing and rehabilitation. Recreation is the kind of healing that happens from the inside out. It is crucial for healing.
Residents come to us for obvious reasons. They need recovery.
Just like physical and occupational therapy, recreation therapy and leisure activities help the healing process. Because having fun and laughs are so beneficial for health. They also provide an opportunity to socialize, stay busy.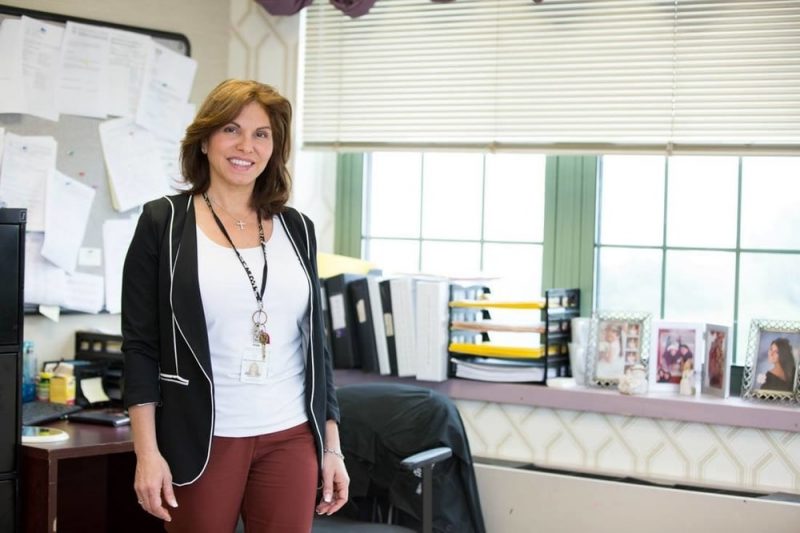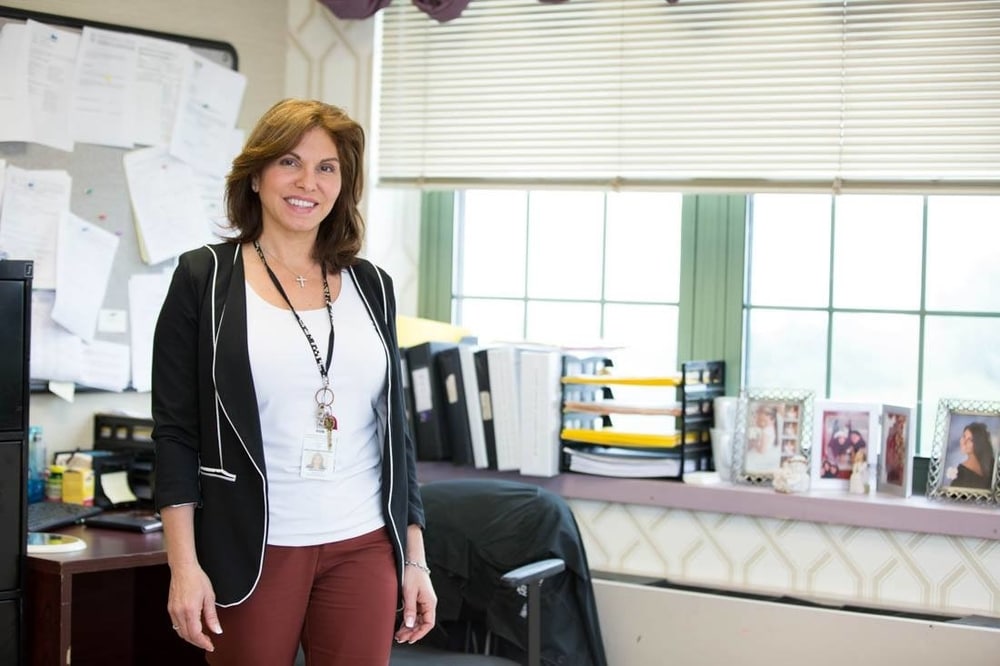 How many residents do you look after and how many staff do you have?
Our team comprises six full-time and five part-time staff looking after the entire facility – 240 residents. They are diverse and experienced, and they can offer a lot to meet the needs of the diverse population here. Everyone speaks English but a lot of my staff are bilingual. Some have problems communicating because they speak a different language. We help those people, too, as we have bilingual staff here. The whole facility has a language bank where we have lists of which staff members speak which language. So if a patient has a language barrier we can find a member of staff to assist. Among my staff we have people with a musical background, an art therapist.
Volunteers come – some from schools and youth programs – and help us involve more people in recreational activities. There's a citywide program called Summer Youth Employment so again we take on people. It gives the young people work experience and our patients get to see young, smiling faces.
How often do you have activities?
Our activities go on seven days week: and we have evening activities most nights – parties, bingo games, trivia and word games. Not everyone has physical and occupational therapy so it is all day really. Recreation leaders are present on every floor to provide morning and afternoon recreation programs. And we have evening entertainment, e.g. music from the outside. A violinist plays every week during dinner. We have intergenerational programs as well where groups come and visit and put on performances. We also have on-site musicians. They play music and tunes from all over the world on the piano or another instrument.
How do you organize everything?
We organize trips into the community. When the weather permits, we get people out onto the patios to benefit from being outdoors and get a change of scene. There is a range of books and magazines, as well as multi-channel TV. We give them talking books and encourage people to read, or watch a good movie. We also provide adaptive activities, such as adaptive sports. Our team modify every activity to meet individual needs. Some patients love to paint. So we also provide painting materials – paints, paint brushes and paper.
Both group and individual activities are laid on. In short, we arrange whatever we can to improve their well-being and sense of self-worth. In conversations with residents we  get to know who they and what their cultural and religious needs are. This helps us tailor activities to meet their needs. Knowing their background and what specifically they are interested in is important to us. We encourage them to attend group activities.
Every resident is supplied with an activities' calendar on admission. In meetings with residents we explain the activities and we encourage them to participate. Our team tries to keep people busy, fill their day with meaningful activity and things that they enjoy doing.
What about those who are very immobile?
Bedside activities are important for people who can't attend group activities. Some people would like to go to group activities, but they cannot leave their room because they are too ill. They would need us to come to their rooms to visit them. We have sensory bedside visits for patients who have difficulty responding to stimuli. These patients may only be able to interact in a very limited way. We provide sensory stimulation in the form of aromatherapy. Team members put different smells under their nose, and see if or how they react. Sometimes we get a smile or some other reaction. We have diffusers that spread different smells and odours into the air. Many patients love and appreciate our little bottles of sweet-smelling herbal oils. Or we pick fresh flowers and place them in their room. We also provide interesting objects for them to touch. We do whatever works.
Do you ever get down-hearted when people don't respond much?
When a patient's responses are rare, we still try to do something we can to connect them with their environment. We talk to them about subjects we know are dear to their heart. For instance, we try to learn the names of their family members so that they can reminisce. Sometimes their memories or emotions are stirred, and that is very satisfying to see. There are people who can attend, but simply prefer to stay in their room. They may be more independent-minded and don't at first want to join in. By talking with them we try to encourage them to join us. It may be that they have more visitors, and spend a lot of time on the phone.
Our team  provides movies for them, and gives them laptops and computers so they can check their emails. Basically, we arrange things that they enjoy doing, but we also try to involve them in our recreation activities. The younger you are the more resistant you are to participating in group activities. We try to find a connection by providing them with independent activity, allowing them to have their own space and be who they are in their own room.
How about the group activities you offer?
Well, we organize a lot of big social activities for patients of different ethnic backgrounds. We have in-house and visiting musicians and entertainers and everyone gets involved. For example, just this morning a local seniors' home visited to have a singalong with our residents.
You see, we want our residents to feel like a person – the same as they were when they were in the community. So we provide them with whatever they enjoy. We customize everything after assessment.