Those with Parkinson's disease have lost nerve cells in the part of the brain. This reduces dopamine levels, the result of which is reduced control over the bodies' movements. Though there is no cure, there are several ways to slow the progression and make living with Parkinson's somewhat easier. Exercise is one of the most important areas since it improves mobility and flexibility.
At Haym Salomon Home for Nursing & Rehabilitation in Brooklyn NY, we offer treatment options to reduce your or your loved one's symptoms. Our rehab therapies and treatments are tailored to meet your specific needs.
The article is for the educational purpose only. Talk to your doctor if you have Parkinson's.
Living With Parkinson's: Why Exercise is Important
Exercise should be a part of everyone's routine, but it is extra important for Parkinson's patients. This disease causes stiffness and weakness in your muscles and joints. Avoiding exercise can reduce your motor functions and coordination.
Exercise can help by slowing the progression of Parkinson's disease. The benefits are improved balance, posture, and flexibility, as well as more energy and stamina. It also has some psychological benefits, including reduced depression, improved moods, and better brain function.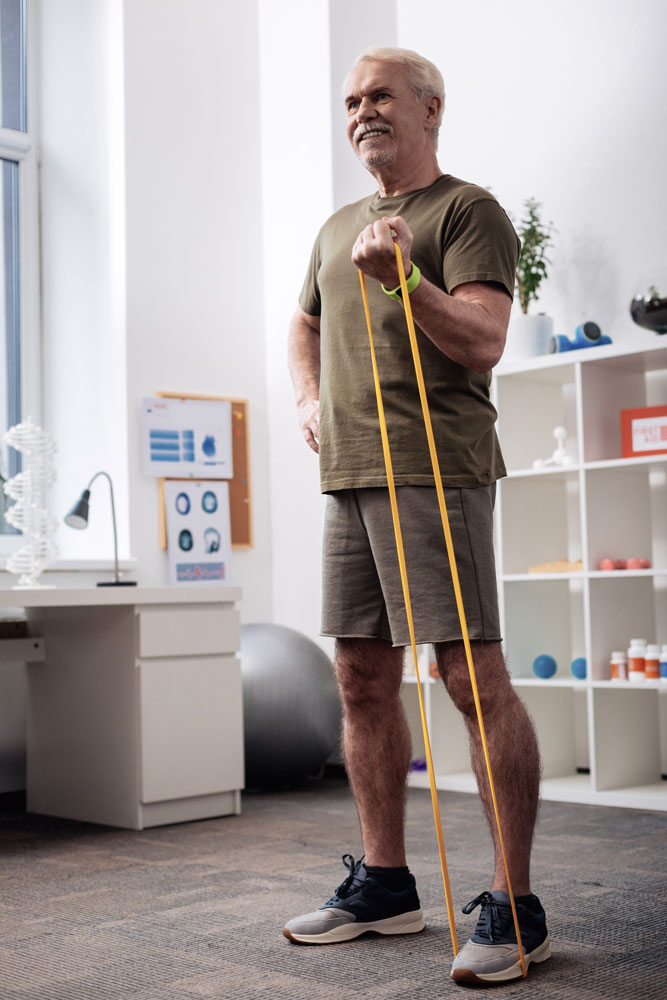 What type of exercise
There are several types of exercise available for those living with Parkinson's disease. One of the more popular options is yoga since it increases flexibility, balance, mobility, and strength. Tai chi is another option to promote coordination, balance, and stability.
Other types of physical activities that can benefit those with Parkinson's include walking, swimming, aerobics, cycling, or dance. Even gardening can be beneficial since it requires you to stretch and move as you plant and weed.
Before choosing an exercise option, it is best to consider your fitness and mobility levels. Choosing activities that are too strenuous can do more harm than good. You may also want to choose exercises that you'll enjoy to motivate you into daily sessions.
Starting small is also encouraged, working your way up to more rigorous activities. Even a daily walk can relieve stiffness and improve flexibility, so you don't need to push yourself too hard. Finding a partner to exercise with can add a social aspect and make any activity even more enjoyable.
How to calm someone with Parkinson's
As well as the physical symptoms it causes, Parkinson's disease also affects your mental and emotional well-being. When those living with Parkinson's feel stressed, their tremors get worse. Luckily, there are a few ways to help calm someone with Parkinson's and reduce their symptoms.
One option is introducing relaxation techniques, like massage, meditation, breathing exercises, acupuncture, or aromatherapy. Stretching exercises like Tai Chi and yoga can help with anxiety and have a calming effect. Even physical activities, such as dancing, can help promote relaxation.
Another option is counseling. Talking about their worries can help them overcome negative thoughts and increase positivity. Friends and family who know them best can help them explore their feelings and seek solutions. A professional counselor can also help Parkinson's patients discover underlying issues and come up with strategies to improve their outlook.