It was my dream to have a "place with happy faces" and "true care"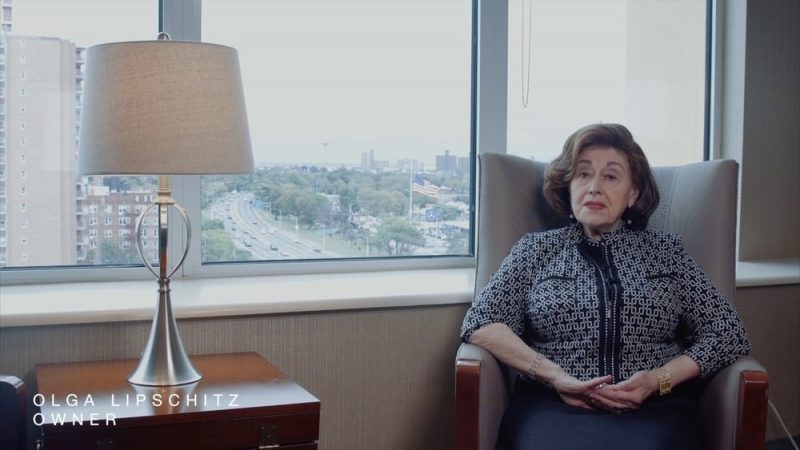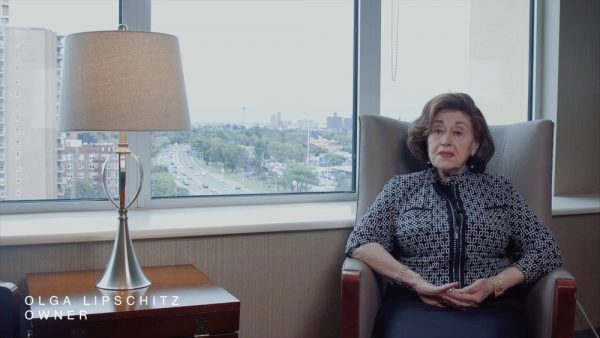 My name is Olga Lipschitz. I am the owner of Haym Salomon Home for Nursing and Rehabilitation. Haym Salomon is the result of a long-time dream for many reasons. My past, which I am not going to elaborate on, but I was a Holocaust survivor as a child. Things that I saw there really truly made me say and think that one day I am going to see a place with happy faces and care, that is exceptional.
I have always lived with that motto and the true meaning of care. I always had this in my mind that one day I will own or work as an administrator or a CEO in a nursing home and I will make sure that the care that is given for all these unfortunate people is there.
For one reason or another, but nobody goes into a nursing home for fun. And they are there for care that they need. They are either sick, unfortunate or they have no one to take care of them.
Hence the meaning of care comes in. I have been in the business for 46-47 years, and from day one on, that was the true meaning of the word care that carried me for. I have tried to instill that particular word into all the people working for us in Cobble Hill where I worked for the last 42 years as CEO, and certainly in Haym Salomon, which had been my dream, and which was so neglected when I took it over with the then commissioner of health.
It was taken into the receivership and I had a chance to start over, which I did. Slowly and with a lot of hard work we started succeeding.
We were succeeding because all the staff in the facility knew that care is the most important thing.
It is more important than the bottom line. Care will give us the kind of a facility that people will enjoy to come in. The families will be truly happy to see their loved ones receiving true care that is due to them.
We have an apartment of rehabilitation that is equal to none. It is new and luxurious, which is a result of a combination of many years of planning and hoping. Guess what? Our dreams came true.
I hope that the nursing aids took my advice and my motto very seriously, and the care I mean is just as important to them as it is to me. All our departments have been very diligent in making sure that it is the facility that we all can be proud of – from the porters, the nursing people and up to the top – put themselves out to achieve this.
Hopefully, as the days go by, more and more people will realize that we are the one of the best and one of the most caring facilities in the city. This is why I feel very fortunate in saying that I own Haym Salomon Home for Nursing and Rehabilitation and we are striving to make this place the best in the city.
Read more about us here
Watch the Video Interview