I am very grateful to Haym Salomon Home, to all the staff working here for their care and therapy. I am also very grateful to Yelena Smolenskaya who puts her heart and soul into her work.
When I first came here, I could not move at all, I could not even move my feet, they were both swollen as my spine and pelvis were fractured. But now, I can walk a little with a walker. I could not even hope that I could stand up one day, but now I can walk.
I suffered an industrial accident. I worked as a foreman of a group of construction workers for a company in New York, and I will probably never forget August 10th of 2016, that terrible day when that happened to me.
I had a fall from the third floor 56 feet down onto the concrete floor of the basement.
As a result of the fall I suffered serious injuries such as six broken vertebrae, fractured  pelvis, bruising of the internal organs and injured arms and legs.
Despite all this I was conscious and could feel that I was bleeding heavily. An ambulance arrived about 10-12 minutes later. I was taken to hospital where I was successfully operated on. A week later I underwent another operation in which 43 metal plates were inserted.
I stayed in hospital for one month, after which I entered Haym Salomon Home For Rehabilitation and Nursing for rehab where I stayed for months.
This place is great. They offer great rehabilitation facilities, excellent food and round-the-clock care. They also offer individualized physical therapy and other rehabilitation therapy, including exercise bikes and expanders.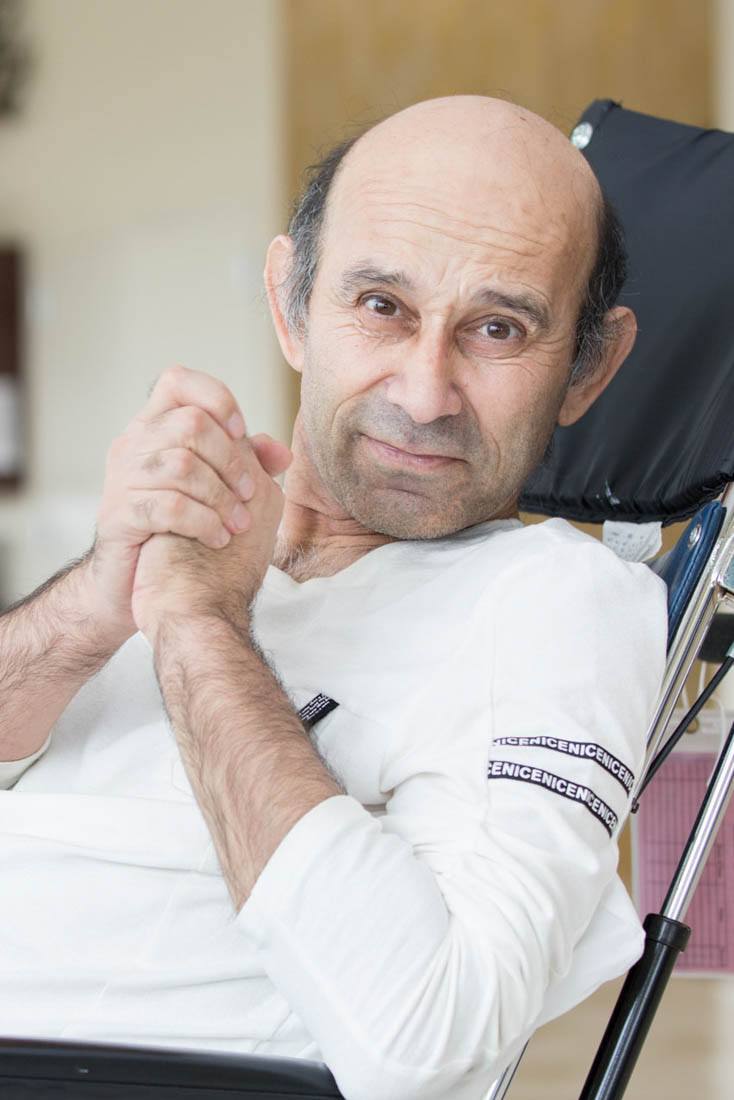 I did all of the exercises. I was also given massage, that helped a lot with my left shoulder and my spine.
Anna Davidson is an expert in industrial accidents. She took care of my shoulder and almost managed to restore motor function using brace exercises, acupressure and special stretching exercises.
The therapists' and medical professionals are highly professional. So, I can already sit up in an armchair for nearly two hours, something I could not do before coming here.
The staff here are great. I am very satisfied with my progress and I would like to thank them all for their hard work.