If you've had a serious accident, or illness, and lost one or more limbs, post-amputation care is essential. Many patients will be disorientated and depressed, so they will need all the help they can get. Regaining your independence, self-esteem and as much mobility as possible will be the key aim.
However, it's important to understand that rehabilitation after amputation will be a slow process with many ups and downs. After all, amputation is a serious medical procedure which can lead to other health complications. So, amputees need to be closely supervised during their post-amputation care. Medical staff will need to work out a tailor-made rehabilitation program to suit the needs of each individual.
There is no set menu of things that a rehab program will include. Much will depend on the overall strength and health of the amputee and also on which limb or limbs are lost. That said, with the right advice, and a positive attitude, most amputees do succeed in living a fulfilling, active life.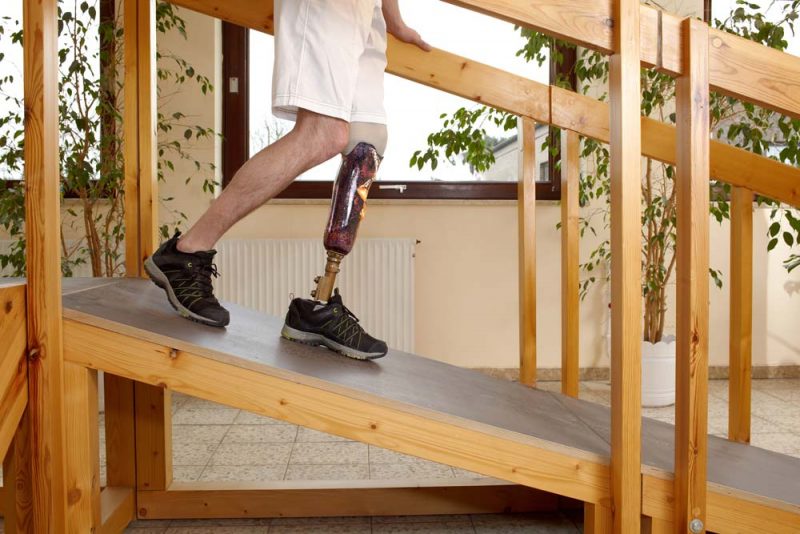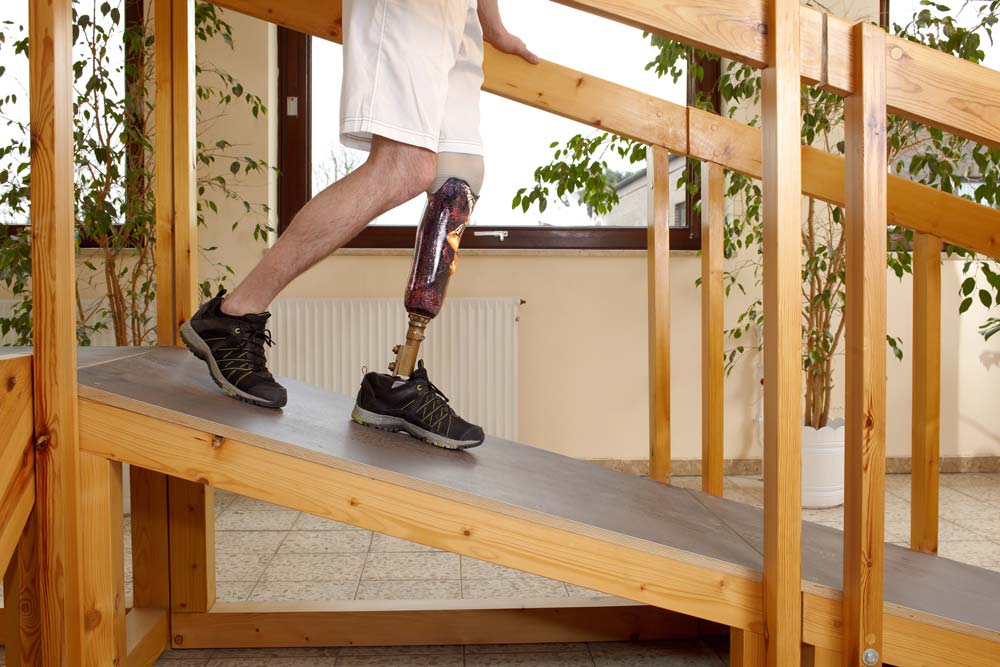 Haym Salomon Home for Nursing & Rehabilitation in Brooklyn NY has the facilities and dedicated staff to help amputees recover. An important part of post-amputation care is keeping the patient in good spirits. Our friendly staff will look after you as one of the family. At the same time, rehabilitation also requires expert medical oversight. Haym Salomon Home's experienced doctors and nurses provide that expertise.
What care is given to amputees?
Post-amputation care will vary from patient to patient but some form of physical therapy will be included. Your body will slowly need to adjust to your new situation. You will almost certainly have to relearn how to balance safely. This may involve using muscles that previously you didn't use so much. So you will need to be prepared to learn lots of new tricks to regain your mobility and independence.
A good rehab home or center will have a range of modern devices and equipment to aid your recovery. Any physical therapy will need to be done safely and be well-supervised.
Apart from your physical well-being, rehabilitation specialists will also focus on your psychological well-being. For many, the trauma and emotional pain of losing one or more limbs is initially devastating. Understandably, many amputees struggle to accept their loss, and there are no quick and easy solutions for overcoming this. But coping, adjusting and recovery are possible given the right setting, counseling and support.
Finally, occupational therapy is also a vital part of post-amputation care. If an amputee can return to work that is an enormous boost to the patient's self-confidence.
How long does it take to recover from a leg amputation?
Recovery after a leg amputation may be more difficult than recovery after an arm amputation. However, both have physical and psychological aspects, and good post-amputation care takes this into account.
The amputee may spend the first two weeks after an operation in hospital, assuming there are no complications. A key task of the medical team is to prevent infection and ensure the wound heals as quickly as possible.
However, overcoming the trauma of losing a limb and realizing that your life will change is more difficult. That's were nurses, social workers and family members can help most.
Some amputees may get an artificial limb which they can start using within a few days of their operation. However, adjusting to any new prosthesis, and using it efficiently, can take time.
What reduces swelling after amputation?
After surgery, potential complications include infection, pain, muscle weakness and edema (swelling).
Applying cold compresses is the most common treatment for swellings. This helps reduce the size of blood vessels around the amputation. It also reduces the pooling of fluid in the injured tissue outside the blood vessels.
The risk with post-surgery swellings is that the skin may break, leading to infection of the wound. While the wound is still fresh, cold compressions are advised as a preventive measure.
Pain management is also necessary. Most amputees also experience phantom pain that feels like it's from the missing limb. Again, the best treatment seems to be cold compresses, but your doctor will advise.
Haym Salomon Home's excellent facilities and welcoming environment are the perfect place to get care after an amputation. If you have a loved one who has had an amputation don't hesitate to get in touch with us. Rest assured that our doctors, nurses and social workers are experts in post-amputation care.