Going into hospital for a knee replacement, or any kind of knee surgery, is a stressful experience. This may be especially so for elderly people who take longer to recover after such an operation. What you should know, however, is that rehab after knee surgery greatly speeds up your recovery. So, you would rather have it than not have it.
Haym Salomon Home for Nursing and Rehabilitation in Brooklyn NY is much more than a nursing home. Our mission is compassionate follow-up care, alongside providing top-quality medical services, and rehab therapies. Our therapists are some of the best practitioners in the healthcare industry. Rehab after knee surgery is something we are experts in, so rest assured you will be in safe hands.
The information below is for educational purposes only. Follow medical advice and your doctor's instructions after your knee surgery.
Check out our frequently asked questions about rehabilitation after knee operation.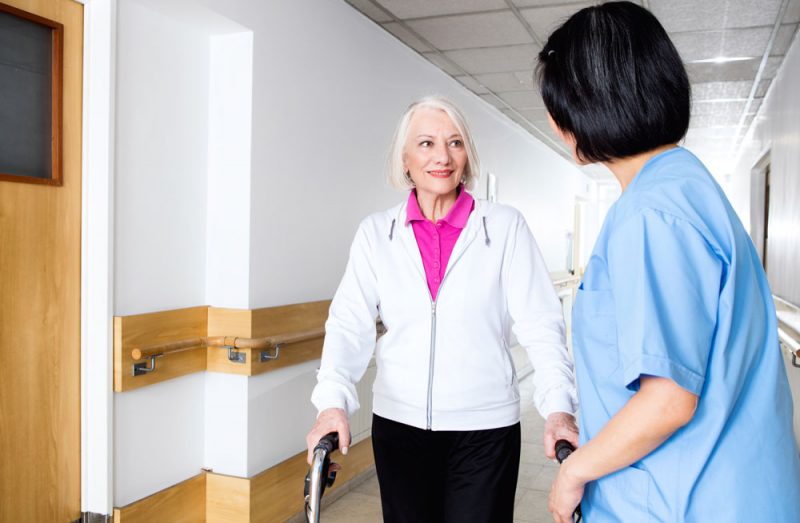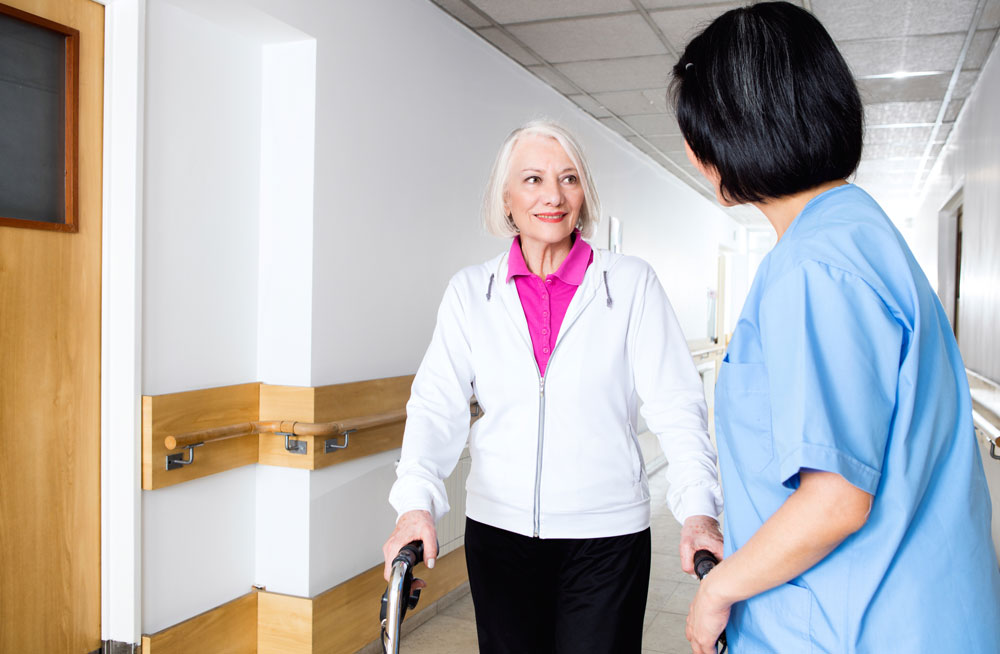 What Is The Fastest Way To Recover From Knee Surgery?
The speed at which you recover from knee surgery will depend on the nature of the operation you have had. Another key consideration will be your overall health condition. Your age and mental health are also factors, but the key thing is rehab, which can begin straight after surgery.
Without rehab after knee surgery, progress towards recovery will be much slower. In fact, rehab – both physical and occupational – is an essential part of the recovery process. Whether knee surgery was occasioned by a fall, or motor accident, you should reckon on subsequent physical therapy.
Skilled physical therapists have experience healing all kinds of knee problems. They will tailor the rehab program to your circumstances and needs. They will ensure that all movements and exercises are done in a safe way to avoid complications.
How Long Is Rehab?
It can take several months to fully recover from major knee surgery. Much will depend on the quality of post-knee-surgery rehab you get. Your motivation to follow a designated therapy program in the first 12 weeks will also be decisive.
Rehab after knee surgery may continue in one form or another for many weeks. In later stages of rehab, the aim is to build up muscle and bone strength. Exercise equipment may also be used to help you get back on your feet.
How Soon Should You Start Physical Therapy?
Talk to you doctor. Immediately after an operation a nurse or occupational therapist will help you with the tasks of daily living. These may include changing the bandage, dressing, bathing, and using the bathroom.
Physical therapy rehab after knee surgery can begin more or less straight after surgery, depending on the surgeon's assessment. Alongside wound and pain management, this therapy will be gradually built up over the following weeks. After six weeks you should regain a considerable amount of mobility and independence.
Contact us for more information about rehab after knee and hip replacement surgery. We also offer 24/7 nursing care for many more health conditions.
Call us or walk in to ask any questions and concerns you may have.