Anyone who has been through the traumatic experience of back surgery wants to recover fast. But rehab after spinal surgery requires patience and understanding to avoid complications. You may need post-surgery care, rehab therapy, and physical therapy, but note that this won't start right away.
Let's take a look at the recovery process for those who have had spinal surgery. Be aware that what follows is for general information only. Each person's surgery and circumstances will be different so getting personal advice from your doctor is vital.
How Long Does It Take To Recover From Back Surgery?
Rehab after spinal surgery involves exercises supervised by a trained physical therapist. The primary aim is to gradually build up muscle and bone strength to be able to walk safely. Walking aids may be required initially, and it's important not to try and do too much too early.
For patients undergoing rehab after spinal surgery the key thing is being motivated and staying the course. You will need all the emotional support and loving kindness you can get from staff, friends, and family. There will be times when you think you are making rapid progress and others when you feel frustrated.
Recovery times will depend on the nature of your operation and your personal health condition. Be aware that while spinal surgery seeks to improve your condition, some aspects of mobility may be permanently impaired.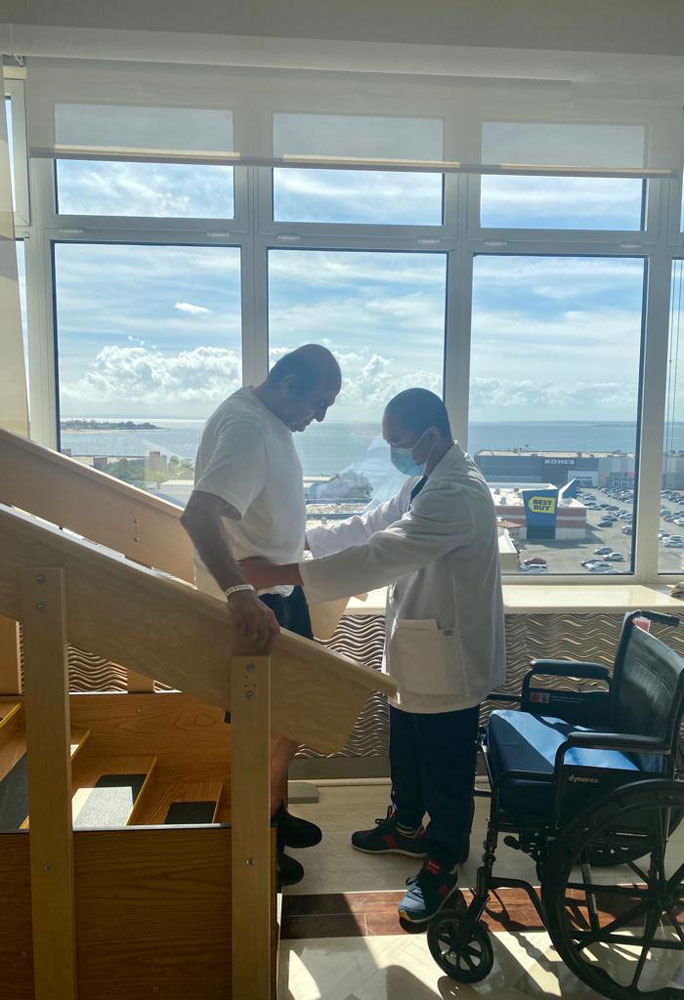 Things to avoid during rehab after spinal surgery
Obvious things to avoid during rehab after spinal surgery are skipping and jumping. You should avoid sharp jolts or sudden bending or twisting and take great care going up and down stairs. In fact, initially you may be advised to avoid stairs altogether.
Your physical therapist will explain the kind of movements and activities you should avoid, and which ones may be beneficial. You many need to learn to do some of the tasks of daily living in new ways.
Can you live a normal life during rehab after spinal surgery?
Rehab after spinal surgery seeks to make you as mobile as you possibly can be. Most people recover well and are pleased with the pain-free additional mobility their surgery has allowed them to enjoy.
The aim of any back surgery is to allow you to regain your independence and live life to the full. Most rehab patients gradually resume their previous lives and engage in all kinds of social and other activities. In some cases, patients may need to reassess their daily routines to avoid further back trouble.
Haym Salomon Home for Nursing and Rehabilitation in Brooklyn NY has lots of experience helping people to regain their strength, mobility, and independence after back surgery. Our trained specialists will be with you all the way to ensure your rehab after spinal surgery goes smoothly.
Contact us or just walk in if you would like to know more about our restorative therapies and nursing care for those with back surgery or other health conditions. We are here to answer any questions and concerns you may have.