My name is Azza Izzat. I have been a nurse for 37 years now. I got my doctorate to enhance my role as a nurse in general. I have been working at Haym Salomon Home as a nurse practitioner for the past 14 years, covering for physicians, communicating with families, educating staff, intervening with the interdisciplinary team when a decision needs to be made.
We treat the resident as a whole
Care is not just one size fits all. For every single resident, we look for ways to embrace their strengths. We take the resident as a whole from the prospective of nursing versus just pure medical care. My role is that of offering advanced practical nursing, which is a blend of caring and curing. We look for positive strengths in the resident and we treat the resident as a whole.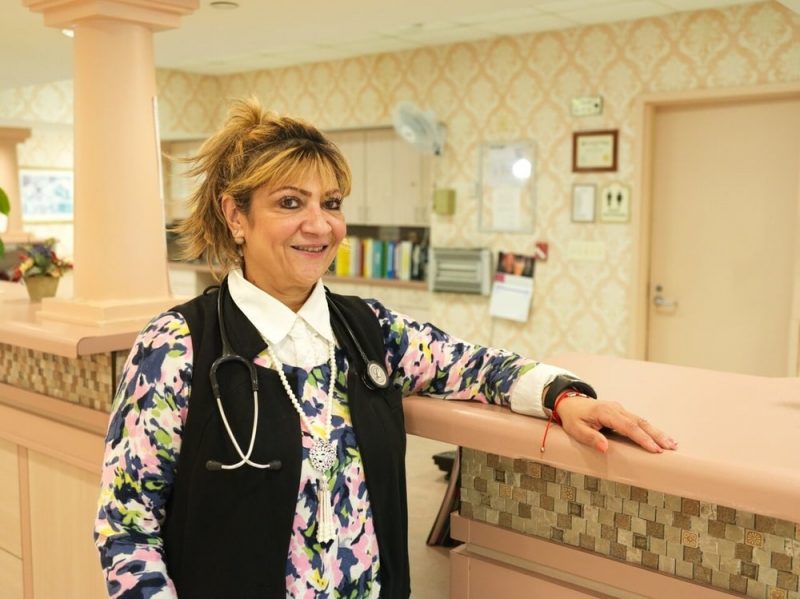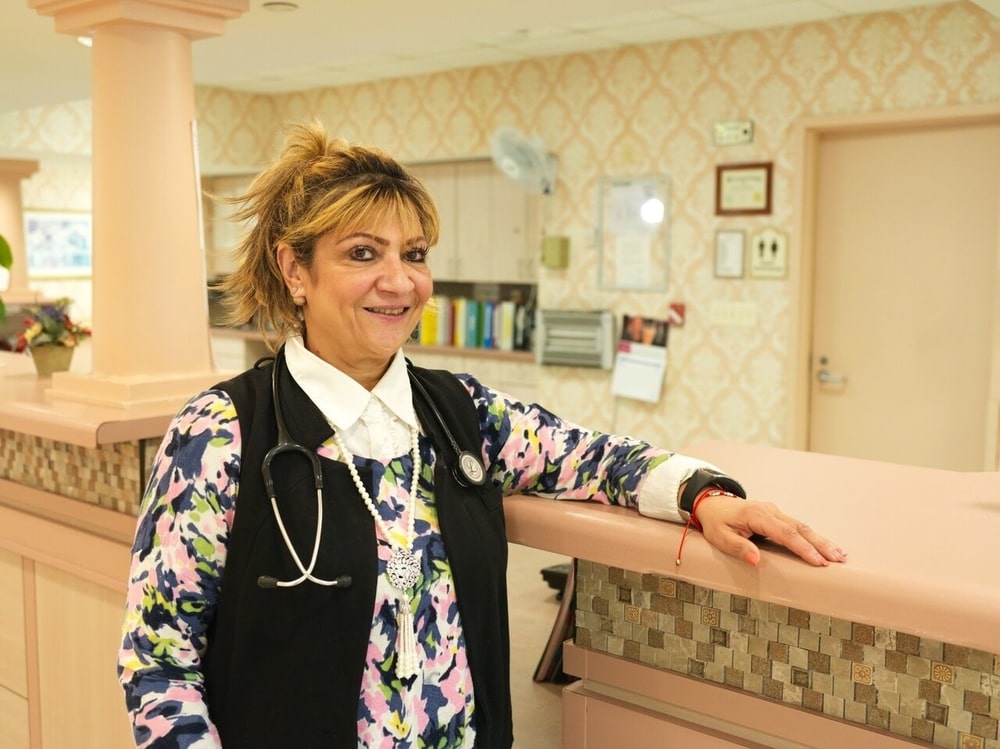 We give consideration to the trauma they have been through, especially Holocaust survivors. We are aware that we need to be cautious when it comes to trust, interventions and communications because they are suffering from extreme trauma and that should be taken into consideration. When we are offering a care plan, we consider their physical, mental, psycho-social and spiritual aspects. We also look into the family, because the family also struggles and they go through a hard time with their loved ones, whether it's an acute situation and they are going back home or need help with the transitional stage.
Longevity
We emphasize the role of aging as a positive and something to be celebrated with the family, children and sometimes even great-grandchildren. So, residents are considered lucky to be aging, and we think it is something positive. It is not a disease. Every single person is looked at from a different perspective and given a different treatment plan.
Right now everybody is living much longer. There is some challenge and some opportunity with that kind of longevity. People are living to be 100, 103, 105 and positively a lot of them are highly active and highly involved. So, we try to maintain that and embrace it as well.
A Great Team Of Nurses
We also have a physician for every unit. But we add an extra layer of services by having nurse practitioners available 24/7, either on call or on the premises. We have a great team of nurses who push themselves to learn more, to become nurse practitioners. Some are still administrative, but we are still nurses with an extra kind of layer of service, able to prescribe medication and to cover for the physicians when they are not in the building, so maintaining high acuity and specialized care 24/7. This is something Haym Salomon Home is proud to offer and provide.
Whether it is long- or short-term care, which means they are going back to the community, we are trying to ease the process of safe discharge.
As nurse practitioners, we play a great role in interdisciplinary meetings. So, when the family has questions, concerns, is struggling with the process of transitional care and the acute change in medical condition, as nurse practitioners we become involved in helping them to access information and making a decision regarding how aggressively the disease is progressing and the wishes relating to the resident's care planning. A lot of time the family is struggling. They don't know what it means not to resuscitate or not to intervene. Sometimes it is a religious matter as well. So, we ensure that everything possible can be done. We also create a palliative care program. It is not the end of life but a way of living.
In other words, it's about choices. If they would like to choose to be treated in a long-term care facility, Haym Salomon Home offers a five-star level of services. We can provide intravenous therapy and extensive infectious disease consultations. We have nurse practitioners who are trained in wound and pain management.
Alternative therapies
We all know if somebody is in pain, under a misconception, afraid of becoming addicted, or affected by any negative myth about pain management. If they are in pain, we encourage them slowly to relieve the pain and to try out a small dose of pain management or some other alternative treatments like acupuncture, physical therapy or occupational therapy. When somebody is in pain, they are not in a mood to socialize with their family or participate in any activity that can help improve their ability to function. So, we look from the dimension of care and we complement the physician's role and can provide more services to the residents and their families.