We recently heard from a family member of one of your patients that "social workers are amazing" at this facility. It would be good to learn how you work and achieve patient-centered communication standards with your residents and their families. What do social workers do at Haym Salomon Home?
A social worker in a skilled nursing facility is usually the in-between with regards to medicine and nursing care. We help connect the dots basically. We screen, we do the initial psycho-social assessment. We provide education in terms of facility policies, procedures and advanced directives. We assist with discharge planning, we take any grievance complaints. We usually assist with anything they need help with.
Can you tell me how you identify residents' psychological and emotional needs?
Through the psycho-social assessment we get the history, an idea what a resident's cognition is, what their mood is, if they have any sort of behavioral disturbances. We also get a sense of what their life was like prior to admission to the facility. That way we know exactly how to care for them once they come in. Based on that information, we make specific care plans. Those care plans are designed to inform the staff as to what our focus is, what we want to accomplish, what our goals are and what our interventions are.
What do you do with people suffering from depression?
If anyone has depression, we usually make a referral for psychiatry. Psychiatry will come in, will make an evaluation and give their recommendations. We also make a referral for psychology. We have psychology services, and of course, social service intervention is ongoing.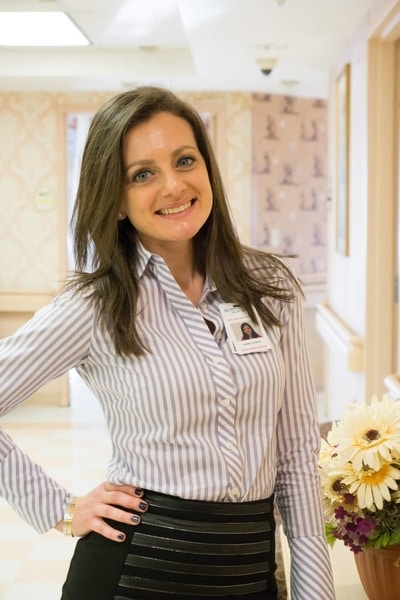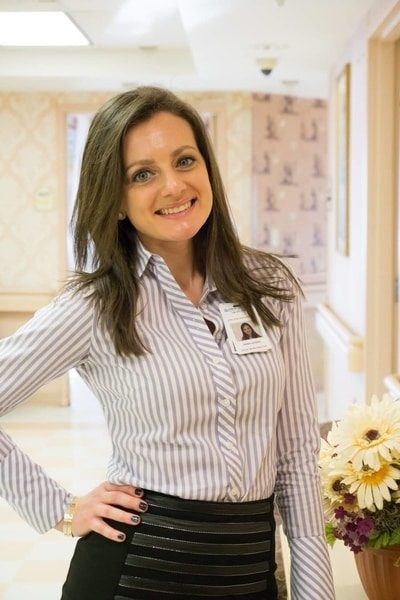 Is it correct that families are always able to contact a social worker to talk to?
Each social worker has a direct line. Upon admission, we provide the residents and their families with a list of all of the social workers and their contact information. As the director of social service, my phone number is also posted there. So, if for whatever reason the family member cannot get in contact with the social worker, they know how to get in contact with me. Also on their voicemail, they have information on who to call if they are unavailable.
We provide residents and their families with information regarding our facility, regarding what the social worker is there for, what our role is and how we can help them.
How does the social service deal with cultural diversity?
Well, cultural diversity is not an education that social service provides. However, it is an in-service that they receive through their own department. Most of the departments receive mandatory in-services, and cultural diversity is one of those in-services.
How do you help people understand their rights and responsibilities?
In the admission packet, social service provides and explains this. We have patient rights, and patient rights are also posted all over the building, so that when residents come in, they know what their rights are. At any point in time, social service will always provide them with education on these. The same thing goes for families. We are always on the side of residents. We are the patients' advocates. So, we always provide them with the information they need.
I think that social service is probably one of the more important departments in the building. Obviously, nursing is the number 1 we have of course. But social service really is that middle-man. Social workers are always available to assist with whatever it is that the residents need, whatever concerns they may have.
Haym Salomon Home is very appreciative of the social service department. We have a social worker in every unit. The social workers' offices are in the unit, and family members know that their social worker is always there. That's a big plus. A lot of facilities have only a couple of social workers, whereas here we have one in every unit. We also are very involved. We are not a department that will say this is not in our job description. If we don't know what the answer is, we will find out what the answer is.
Most of the staff are very dedicated. Most of them have been here for over 10 years, I would say. I want to say that we know the facility in and out.
Interview by Twinlight Studios