Injuries result from accidents, falls, sports, or medical conditions. No matter the cause, injury rehab is crucial for those of all ages to recover. The proper therapies use specialized techniques and medical equipment to speed up healing and help individuals regain their abilities and restore emotional and mental health. Trained professionals customize treatment plans to match your issues to ensure your needs are met.
For serious conditions, inpatient rehab therapies may be necessary to improve functional movements. Physical therapy – part of rehab – is a supervised treatment designed to regain muscle strength, flexibility, and mobility. The therapy restores motor skills, balance, and coordination to help individuals regain their confidence and independence.
Haym Salomon Home for Nursing and Rehabilitation in Brooklyn, NY, offers restorative therapy to those injured by falls at home or work, sports and traffic accidents. For more information on treatment after an injury, check out the following sections.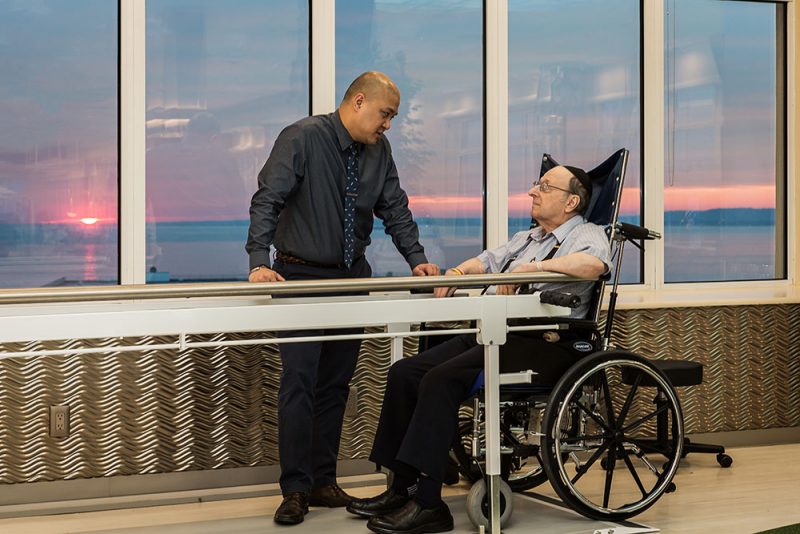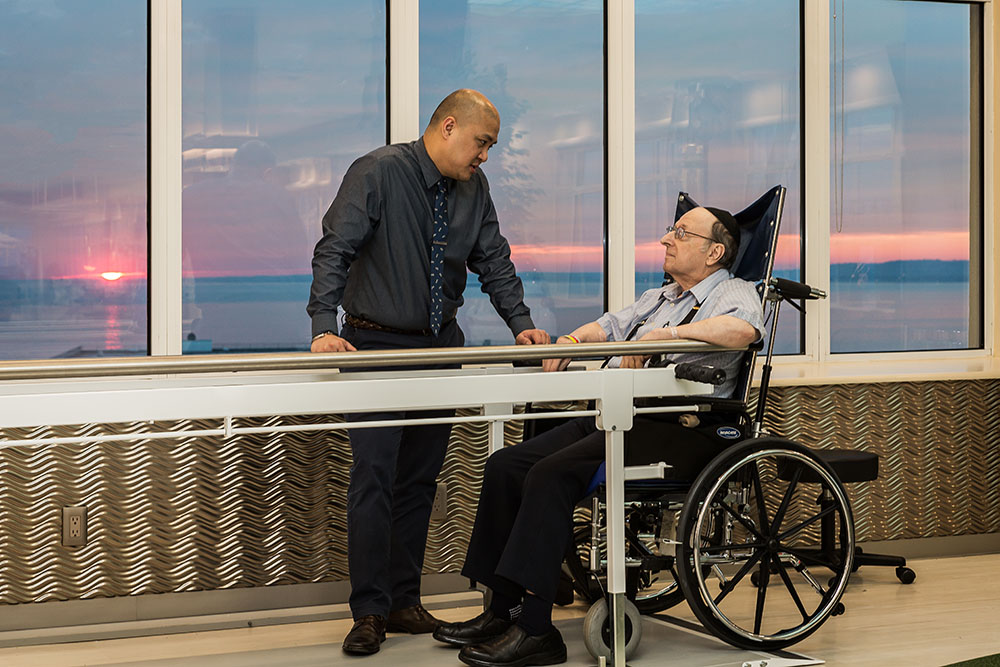 How Long After an Injury Should You Start Rehab?
After an injury, the body increases blood flow to the area as the first stage of healing. Doing so promotes inflammation, which is fine at first. If the body rests for too long, such swelling causes further issues. Pain and stiffness increase while muscle strength and flexibility decrease.
To avoid these issues, begin rehab as soon as possible after an injury. Your doctor may recommend moving the affected area within 24 to 48 hours depending on the damage. Your medical team will determine the safest time to begin treatment based on the severity of the injury. They will also customize a therapy plan to aid recovery without risking further complications.
What happens if you avoid therapy?
Though some injuries require longer wait times before rehab begins, it's best not to delay too long. Doing so may have serious consequences, some of which may be permanent. Issues include reduced range of motion, nerve damage, muscle weakness, and mobility issues.
The longer you wait to begin injury rehab, the worse those complications become. It's best to follow the instructions of your medical team to avoid such issues. They'll create a customized plan to ensure a safe and effective recovery. With the proper therapy, you'll heal faster, allowing you to resume your routine before you know it.
The difference between physical therapy and rehabilitation
Physical therapy and rehabilitation are often used interchangeably. Though they share certain aspects, these two treatment options are not identical. Before beginning any recovery steps, it's essential to learn the differences between the two.
Rehabilitation involves a variety of programs, which are structured and often intensive, depending on the goal of the patient. Some programs involve daily treatments, though they may be flexible on whether they require inpatient or outpatient settings.
Possible programs for injury rehab may include occupational therapy, speech therapy, psychologists, dietitians, social support, and physical therapy. The recommended treatments vary depending on the injury type and severity.
Though it may be part of rehabilitation, physical therapy can also be a stand-alone treatment. It focuses on exercise programs that improve mobility and increase strength, flexibility, and range of motion. The activities are less intense and supervised by a trained physical therapist. As well as exercises, heat and cold therapy, TENS, massage therapy, and other techniques may be included in the program.
Resources:
https://www.healthdirect.gov.au/rehabilitation-after-illness-or-injury
https://www.nationwidechildrens.org/specialties/sports-medicine/sports-medicine-articles/dont-forget-the-rehab#:~:text=Phase%201%20%2D%20Control%20Pain%20and,Balance%20Training%20%26%20Sport%2DSpecific%20Training
https://www.getwellphysiotherapy.org/injuries-and-physical-therapy/#:~:text=If%20left%20untreated%2C%20you%20risk,motion%2C%20and%20decrease%20muscle%20function
https://www.sochi.edu/blog/difference-between-rehabilitation-physical-therapy/