The cost of staying in a nursing home is a concern especially for those aged over 65, and their families. We spend a large portion of our lives earning money, spending money and worrying about money. The big-ticket items usually include education, housing and medical care, including convalescent care or skilled nursing care. As we age, we are likely to need to spend more on rehab and care of one kind or another.
Families with loved ones needing rehab or care in a nursing home agonize over what to do. They usually ask a lot of questions about the cost of staying in a nursing home and their insurance cover. They need friendly and accurate advice at what is a very worrying time for them.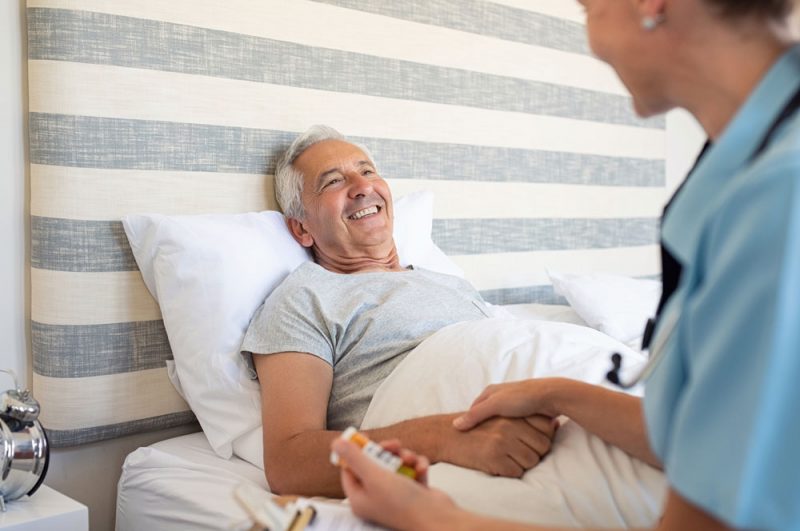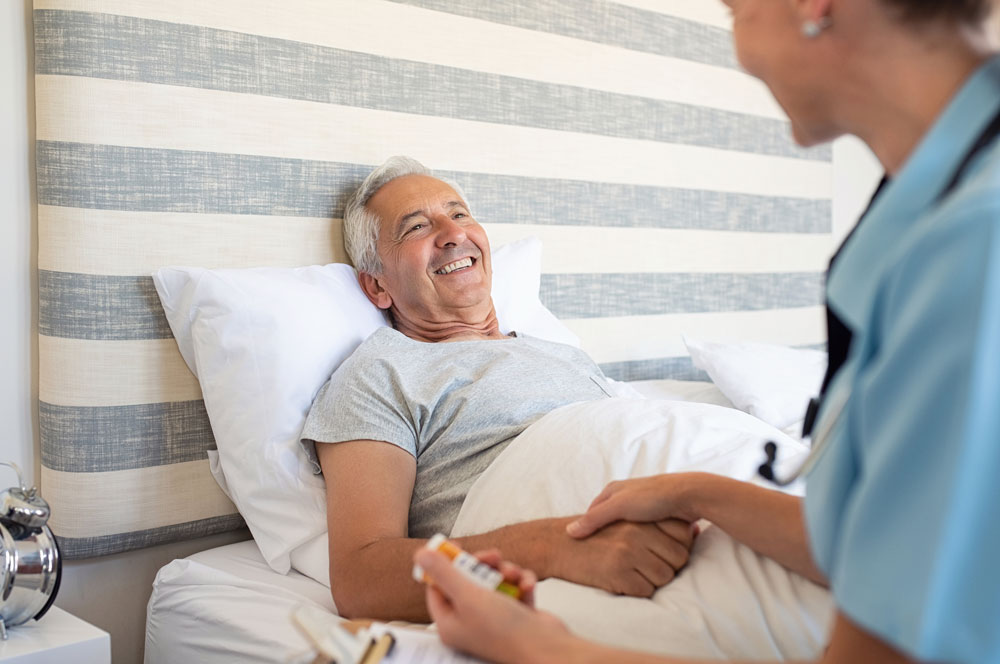 Length of stay determines cost
Many people spend months, and in some cases years, in a nursing home. Full-time care in a nursing home requires a team of highly skilled professionals working in shifts round the clock. Consequently, rehab, care and therapy for those residing long-term in a nursing home may not come cheap.
It depends where you stay!
It's worth educating yourself on the cost of 24/7 care in a nursing home. Costs will depend on the provider, and on whether you have a fully private or semi-private room. Other factors affecting cost are location and the care services required. Industry experts reckon that costs are likely to rise in the future, too.
Our financial services team
Haym Salomon Home for Nursing & Rehabilitation in Brooklyn has admissions and a financial services team on site to assist you with your insurance situation. They will help you and your loved one better understand how insurance policies work, and your particular circumstances. They will help you estimate the cost of care and stay in our nursing home.
Our nursing home explain care plan options to the family of a prospective resident. We understand the financial worries of families and patients in this situation. The family and the patient learn about the various therapy and care regimes and what to expect.
They also learn what their insurance covers and what they might have to pay themselves.
Since everyone is concerned about finances, insurance coordinators go through all the issues with the patient and the family. They learn about co-pay options and deductibles—and the ins and outs of insurance cover. Discharge planners and social workers find out about patients' entitlements when they are discharged.
Smoothing the way and helping with the cost of stay in a nursing home
Haym Salomon Home for Rehabilitation and Nursing in Brooklyn NY has a Medicaid coordinator whose job is to assist families in obtaining Medicaid. We have other coordinators and they all make sure the family gathers all the right documentation, helping them throughout the process. Coordinators also ensure that billing is done in the right way. He or she can even help change a patient's insurance whilst avoiding breaks in insurance cover.
At Haym Salomon Home, Medicare is available to people over 65, provided they've spent 3 nights in hospital. Elsewhere, everyone is on the look-out to cut costs these days. If there is a way of giving the patient care at home, then that should be the preferred option. That way, you can avoid or delay the cost of stay in a nursing home.
Our financial services team works to ensure that everyone is happy with the decisions they are making. We have years of experience with health insurance processes and examine all options, taking cost into account. After all, the aim is, wherever possible, to reduce the cost.
It is estimated that around a quarter of us will end up spending time in a nursing home before death. The cost of nursing home residence is as long as a piece of string. It will depend on the location and quality of the nursing home, and primarily on how long you stay there.