Have you ever wondered what life would be like if you couldn't balance properly? As people age, they may become more prone to losing their balance and suffering a fall. Regular balance exercises can make all the difference to being able to balance and retain your independence for longer.
Balance exercises are often part of the restorative therapy that Haym Salomon Home for Nursing & Rehabilitation in Brooklyn NY provides for its patients. If you have had a heart attack or a stroke, such exercises can keep you stronger for longer.  Let's take a look at some of the questions our patients often ask us.
How Can You Improve Your Balance?
By following the advice of your physical therapist, you can learn to safely do exercises that improve your balance. The aim is to gradually build up your strength, endurance, and flexibility, with a focus on lower body strength exercises.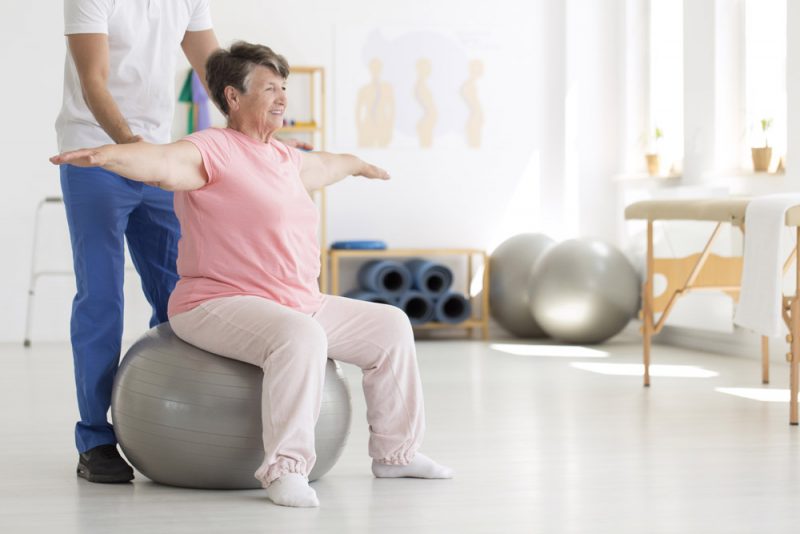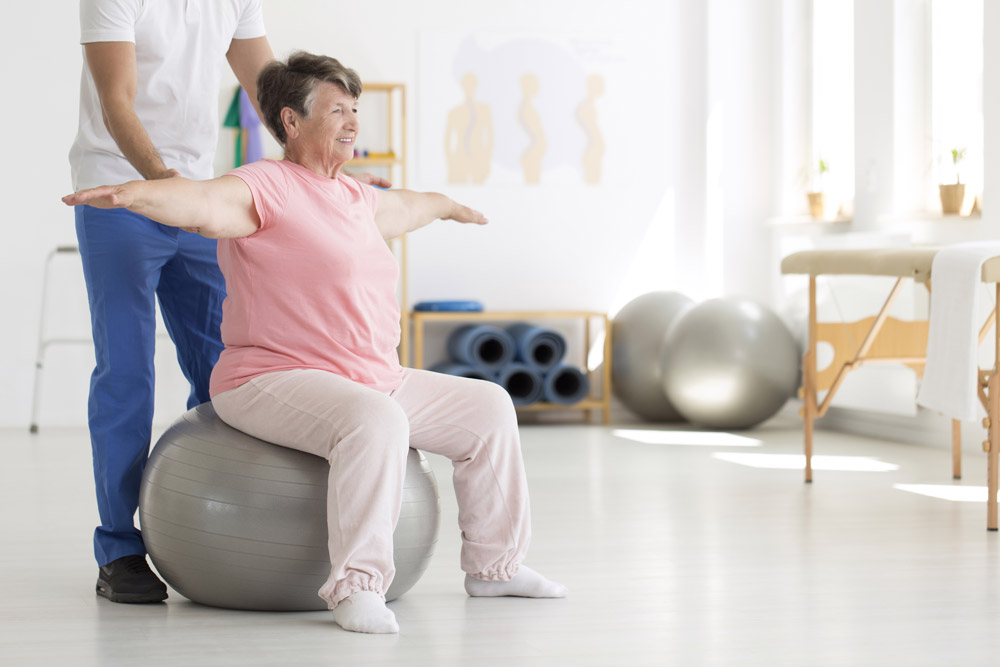 While these exercises can be challenging, regular practice will improve your coordination, mobility, and steadiness on your feet.
Variety is important, however, to keep your routine interesting and hone all the muscles and tendons in your body. Breathing and stretching exercises, as performed when practicing yoga, can complement your strength-and-endurance-building balance exercises.
What if I've recently had heart problems?
Talk to your doctor before starting any exercise routines to make sure you stay safe. Even if you have had a cardiac event or mild stroke, it's likely that your doctor will recommend light exercise. Research shows that regular physical activity can help reduce stress and the risk of heart attacks and improve cardiovascular fitness.
What are the best exercises for balance?
Try standing on one leg for a few seconds before repeating the move with your opposite leg. Another common balancing exercise is walking in a straight line, heel to toe. You may need to hold your arms out to the side to balance better! Holding on to the back of a chair, raise your heel towards your buttocks, then repeat with the other leg. Walking or climbing stairs are further ways of improving you balance and building muscle and bone strength.
Any other balance exercises?
We've mentioned yoga, but Tai Chi and Pilates are also great for mental and physical balance and posture. Breathing exercises can help circulate oxygenated blood to the brain and other organs and improve overall well-being. Any exercises that safely reduce obesity, such as swimming or light aerobics, can also help improve your balance.
Haym Salomon Home's professional staff do everything they can to tailor physical and other therapies to the needs of each individual patient. We pride ourselves on our balance exercises that we know help patients stay steadier on their feet.
Contact us if you would like to find out more about our services and therapies. Walk in and see things for yourself. Talk to us and let us know your concerns. We are here to help and answer any questions you may have about the restorative therapies we offer for your or your loved one.