When you're going through a difficult phase in life, it's important to get support. And when your health is at stake, you can't slack off. The cardiac rehabilitation program has been especially designed for patients who need support, emotional and physical help.
By choosing a skilled nursing facility, like Haym Salomon Home, you can ensure the speedy recovery of your loved ones.
From highly skilled staff to state of the art technology, cardiac rehabilitation at Haym Salomon Home has a plethora of services. We're proud to say that through our high quality services, we've managed to treat plenty of patients for whom recovery seemed impossible.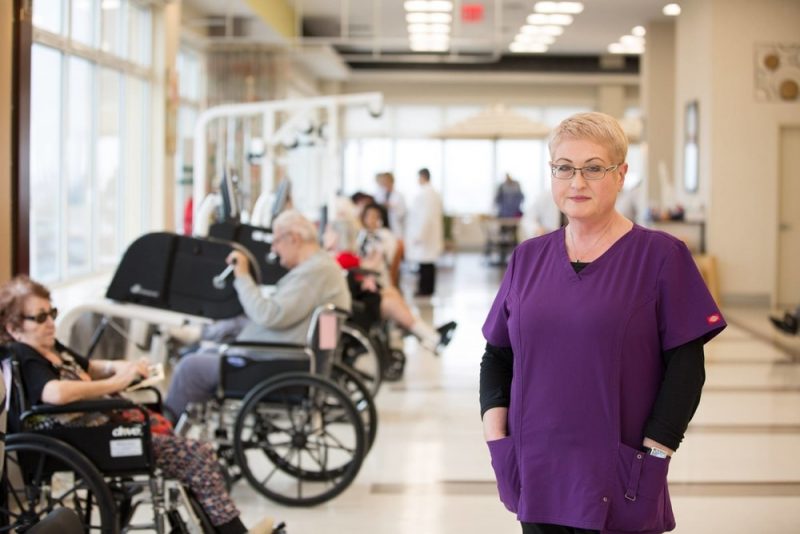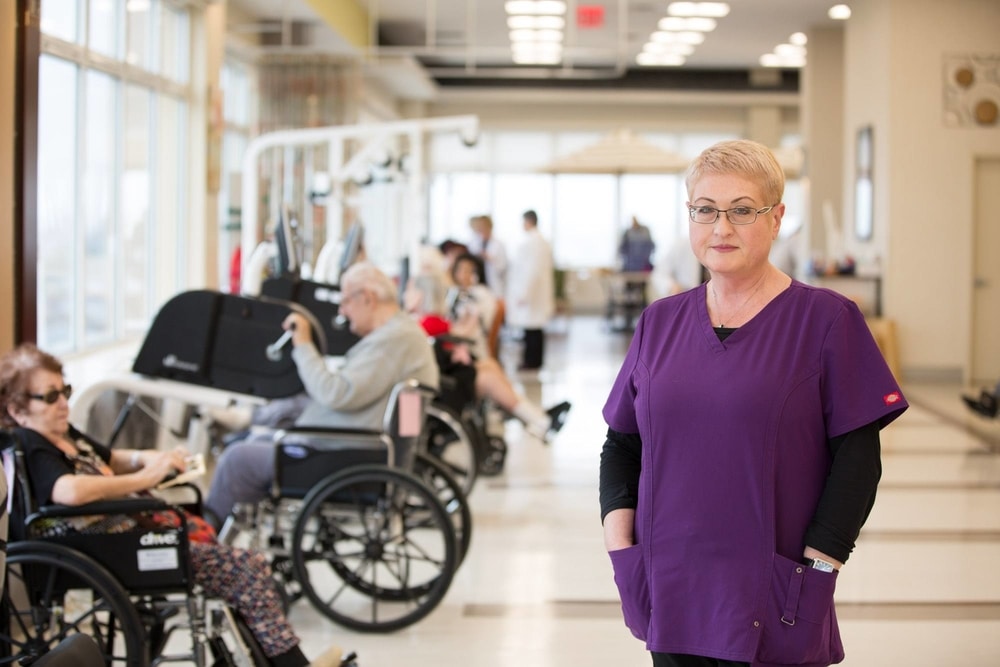 Features of Cardiac Rehabilitation Program
Highly Skilled Therapists
It takes time, efforts and high endurance to achieve experience and skills as a therapist. Our team of therapists has acquired the skills and experience that enables them to do the best for our patients. Their will to prove their skills and the compassion for our patients have fueled their efforts.
With a desire to do the best for our patients, our highly skilled therapists guide, care and prevent complications. On the other hand, our nurses and other staff help to incorporate the skills learnt in therapy, into a patient's daily life.
So, a combination of all the efforts put in by therapists, nurses and other staff members work to help patients recover quickly.
Other members of the team are;
Specialists
Cardiac nurses
Registered dietitian and nutritionist
Psychiatrist, Psychologist and counselor.
Education
The first step to successful rehabilitation is to educate the patients. Since they are the recipient, they need to be aware of their predicament and the steps required to help them get back to their former lives. Each patient comes with a different goal and that's where our therapists help them.
Getting the right guidance enables our patients to decide on the best track for their recovery. And combined with the experience of our staff, a customized therapy program is set.
Medical & Emotional Support
With a team of specialized professionals, we at Haym Salomon Home strive to provide for all your medical needs. There are times when medical help can do so much. And that's why our team is always available to ensure that your emotional needs are also met.
From therapists to nurses, everyone at Haym Salomon Home is concerned about the patients. Hence, they work together to help their patients regain their former abilities.
Patients with the following conditions can get take benefit from our Cardiac Rehabilitation Program.
Stable Angina
Heart Failure
Heart Attack
Heart Valve Repair or Replacement
Coronary artery bypass grafting (CABG) Surgery
Physical Therapy
At Haym Salomon Home nursing facility, we understand the benefits of physical therapy. That's why our professional therapists are there to cater to your needs. To take advantage of the body's natural healing abilities, the registered therapists first educate and then design programs. So, all the programs are specified for your physical needs.
Through highly supervised cardiac rehabilitation programs, we aim to work with patients and achieve results. And with state of the art technology, our patients get the best services.
Exercises for Weight Loss
Some cardiac patients suffer from the issue because they are overweight. With the choice of either losing weight or living a restricted life, we advise patients to choose the former. Through a set of specially designed exercises, our highly experienced staff helps the patients in a controlled and safe environment.
The cardiac rehabilitation program at Haym Salomon Home has shown some remarkable results and you too, can benefit from it!