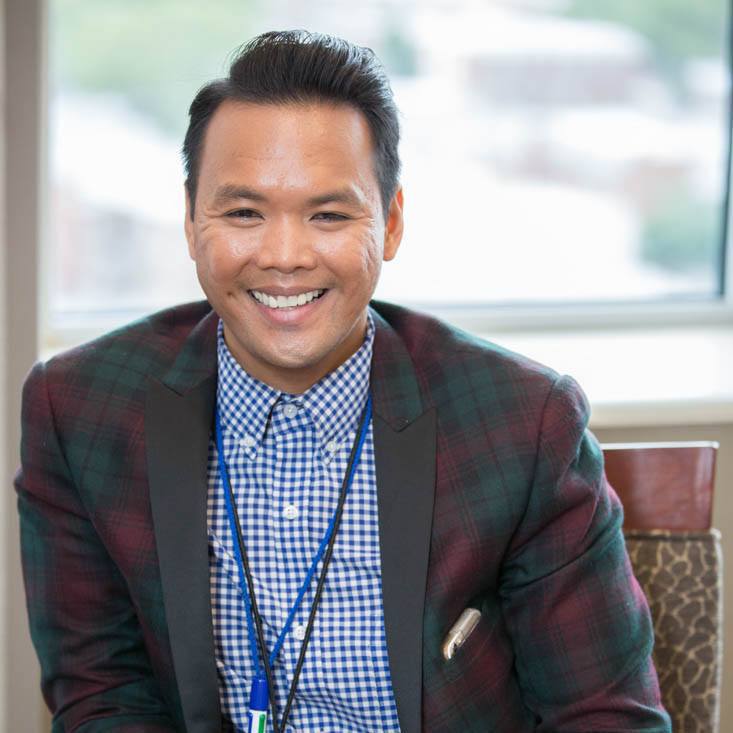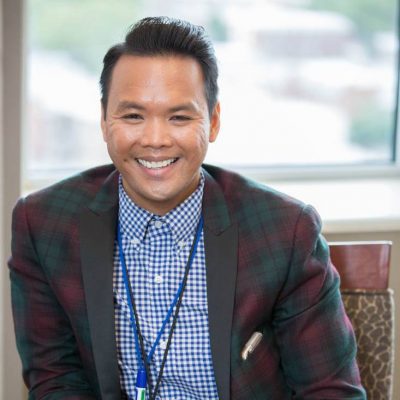 What is your role as Director of Rehabilitation at Haym Salomon Home?
I wear a lot of hats. First and foremost I'm a clinician. I'm an occupational therapist by profession. I also went to grad school for healthcare administration. As a
Rehabilitation Director, you have to understand all facets of this profession and make sure all the parts fit together harmoniously.
Healthcare is the nature of this business and Clinical Excellence is our top priority.  Most of our patients have the end goal of going home and one thing that we offer here is the utilization of Skype as a Home Assessment tool to get a clearer picture of their home set-up. This also gives the therapists a more rational perspective as to what appropriate DMEs they can recommend not only to our patients but also to their family members and/or caregivers, while also providing home safety tips and techniques.
Pain Management Approach
Here at Haym Salomon Home, we offer non-pharmacological approaches to pain management such as Ultrasound, Electrical Stimulation, Therapeutic Use of Massage, Manual Therapy and most recently Kinesiology Taping.
Most of the time doctors always start with recommending a non-pharmacological pain management approach, which is a more conservative treatment. Nowadays, with opioids under a lot of scrutiny, it is very important for a facility to offer alternatives.
As I have mentioned, we most recently introduced the use of Kinesiology Taping as an adjunct to our pain management program. I contacted a representative of the brand KT tape, explained to them how it can benefit the almost untapped world of Geriatric population. They sent us samples of their products. Kinesiology Taping if appropriate, can also be used for joint instabilities.
Even though, a big chunk of our caseload is in the geriatric population, we, at Haym Salomon Home, also offer treatment approaches for any work and sports related injuries and/or deficits.
Comprehensive Joint Replacement Program
The Haym Salomon Home Clinic is offering a comprehensive joint replacement program comparable to acute rehab delivery and therapy treatments. We want all our patients to go home as soon as possible while maximizing their subacute rehab stay here in a short, safe and appropriate timeline.
Previously, the program usually involved a few short sessions combined with a longer stay at the clinic. Now most of our knee and hip replacement clients will receive up to two hours of physiotherapy divided into two sessions per day, seven days a week. Then, if appropriate, they will get five up-to-30-minute occupational therapy sessions per week. This way we will be delivering high-intensity rehab care aimed at a shorter stay on a subacute rehab level.
For most clients there is no place like home. By explaining to them the extensive clinical pathways in our comprehensive joint replacement program, it will help them understand this process and motivate them to look forward to going home as soon as possible.
Safe Patient Handling
Our department has helped to further maximize our compliance with the Safe Patient Handling Act, by providing in-services. It has also made recommendations for nursing and administration regarding the manual transfer devices used during our treatment sessions. This has helped us with manually transferring and/or moving patients appropriately. One of the main aims of this Act is to prevent any injuries and/or disorders related to the healthcare practitioner's musculoskeletal system.
Based on our recommendations and in-services, each unit has been provided with a regular transfer board, Beasy Board, Deluxe Gait Belts, Pivot Discs and Leg Lifters, in addition to the other forms of transfer/moving devices they already have.
Our Vision
Being competitive means being innovative in this type of setting. We want to continuously develop and hone programs that will deliver the best rehabilitation. This includes comprehensive community reintegration. The only way to do this is to be on top of clinical program developments and research and how they can be utilized in a subacute rehab/skilled nursing facility setting.
We have already partnered with Zimmer Biomet on their spine and bone healing technologies (Biomet EBI Bone Healing System, Biomet Orthopak Non-Invasive Bone Growth Stimulator System and Biomet SpinalPak Non-Invasive Spine Fusion Stimulator System). In the future, we would really like to introduce Robotic Technology, Movement Therapeutic Techniques for Neuro-Motor/Neurodegenerative disorders and Sensory Integration/Re-Integration techniques for adults with sensory processing disorders among others at this facility.
We already have one of the biggest Subacute Rehabilitation Gyms in the town. This is the perfect place to make it all happen.