To the families and friends of Haym Salomon Residents:
As you are aware, the COVID-19 virus has had a profound impact on the New York City Metropolitan Area, including our facility.
While we continue to make every effort to safeguard your loved ones/our residents and our staff, the situation here is consistent with that of most skilled nursing facilities in the area. We want to keep you informed of what is going on at this time;
We want to assure you that we have adequate nursing and support staffing and that all medical, clinical and nutritional needs are being met;
Despite the on-going shortages reported by the media, this facility has adequate Personal Protective Equipment for both staff and residents at this time.
We are aware that you are anxious because you have not been allowed to visit. Face Time & video conferencing is still available and we will make every effort to accommodate all requests. Please contact Rina/Recreation to discuss this.
Because of the overwhelming number of phone calls, we have found it necessary to redirect resident information requests. Honestly, there have been so many calls to the nursing stations that the nurses' valuable time and skills are being taken away from your loved ones. Calls are now directed to other staff members who are able to answer many of your questions and will follow-up with nursing for anything that they cannot answer. WE ARE ASKING YOUR COOPERATION — please limit your calls by designating 1 family member to call us and then share information with the family. If you are expecting a follow-up call from us, please be patient as a return phone call cannot be prioritized over resident care.
HOWEVER, rest assured that in the event of an emergency or acute change, we will call you immediately and if the primary contact is not available, we will reach out to other family members until someone is
We will post updated information to our website as this situation evolves. We encourage you to check the website as well as our Facebook page for new www.haymsalomonhome.com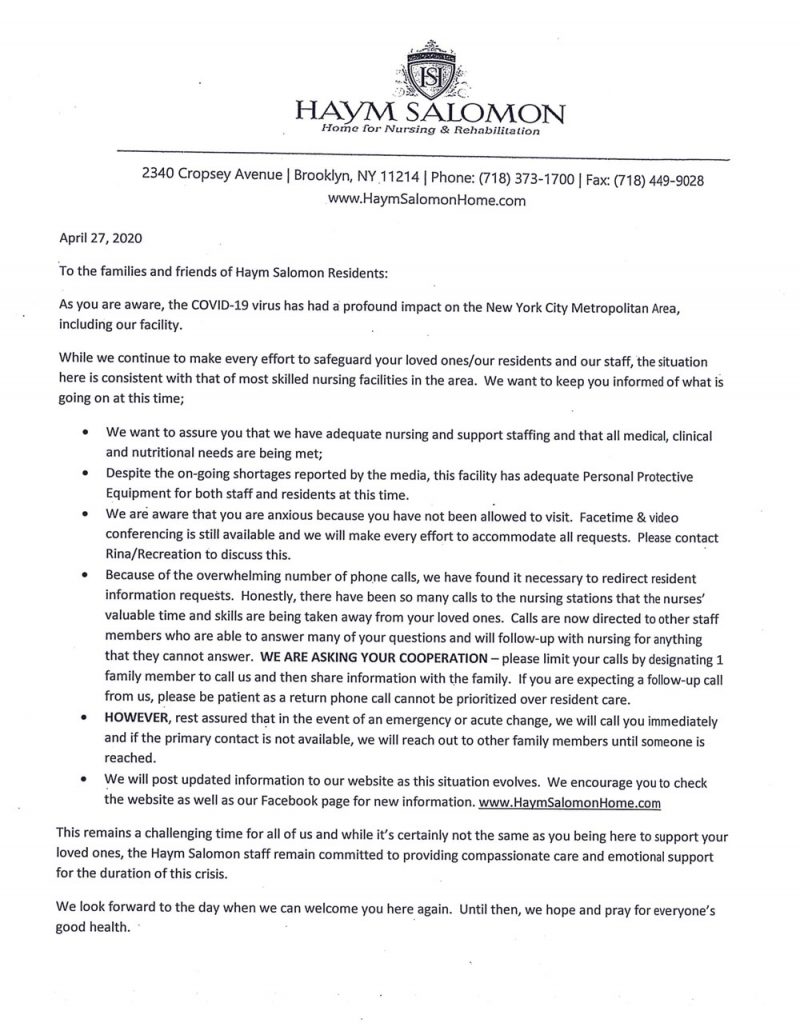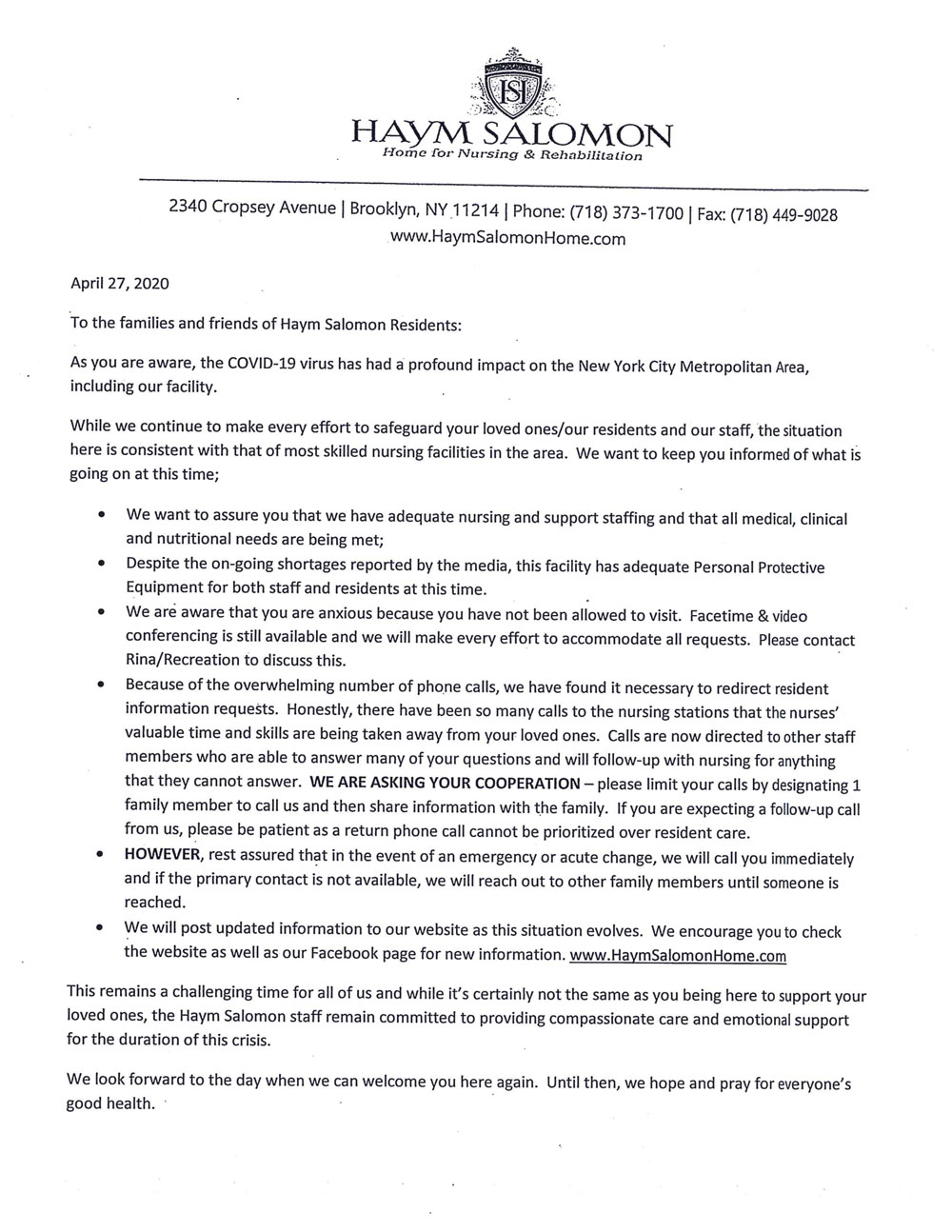 This remains a challenging time for all of us and while it's certainly not the same as you being here to support your loved ones, the Haym Salomon staff remain committed to providing compassionate care and emotional support for the duration of this crisis.
We look forward to the day when we can welcome you here again. Until then, we hope and pray for everyone's good health.