A leg swelling is worrying and very unpleasant. It can be mild or serious, and will need swift professional diagnosis, treatment and care.
The more serious causes of this condition are fluid build-up and inflammation. Fluid build-up may be related to deep vein thrombosis, acute kidney failure, heart failure, pulmonary hypertension, and/or obesity.
On the other hand, a broken foot, broken leg, rheumatoid arthritis, or a sprained ankle can cause inflammation.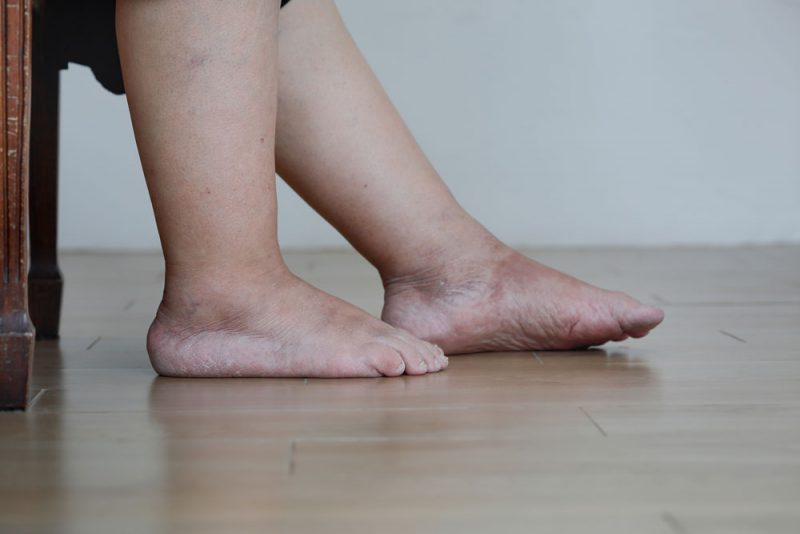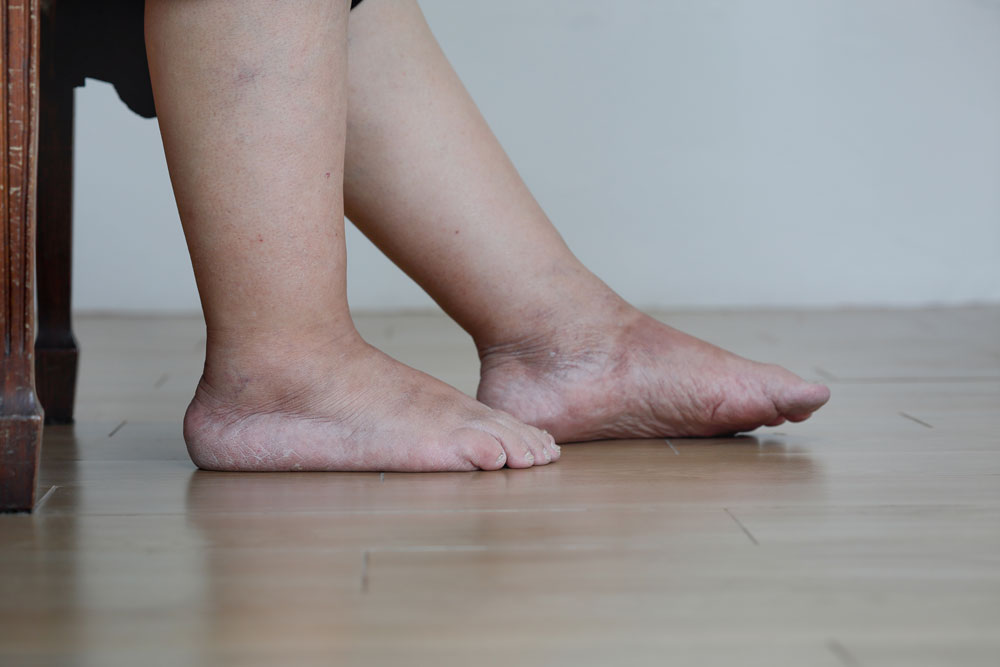 When To See A Doctor For Legs Swelling
Leg swellings are sometimes an indication of a serious health problem. As soon as you notice any puffiness in your legs you should see a doctor immediately. That way you can avoid pain, discomfort and potential complications, and get the best outcome.
Possible causes of leg, feet and ankle swelling include kidney, liver, or heart disease. Other causes include blood clots, obesity, blood pressure medications, hormone medications, pregnancy, immobility, and poor diet.
Depending on your doctor's diagnosis, he/she will give you a personal assessment of your leg swelling and advise you accordingly.
What To Do To Make It Go Down Fast
For leg, feet, ankle swellings not caused by serious underlying health problems your doctor may advise some self-care treatments. For instance, soaking your feet in an Epsom salt bath can provide pain relief. Massaging your legs can help reduce swelling caused by pregnancy, water retention, extended traveling, or over-exertion.
Lying down with your legs elevated by cushions to a level above your heart may also help.
Diet And Nutrition For Legs Swelling
Diet plays a huge role in minimizing the risks of getting leg swelling. Follow the advice of your doctor or nutritionist who will probably advise limiting salt and sodium intake. Watching your weight, keeping active and getting enough exercise on a daily basis will decrease the chances of leg swelling.
Eating a diet low in sodium and carbohydrates can help reduce fluid retention in the legs. The food to go for is fresh vegetables and fruit, lean proteins, and whole grains. Avoid added sugars, high sodium foods, and processed foods which tend to be laden with added salt. Food that is high in sodium includes most frozen and prepared foods, canned goods and packaged sauces and soups. Avoid caffeinated drinks and alcohol.
Haym Salomon Home
Haym Salomon Home for Nursing and Rehabilitation in Brooklyn, NY, is used to treating people with swollen legs. We offer a place of compassion, comfort, beauty and community for your loved ones. Our friendly staff will see to all your medication, dietary and therapeutic needs to tackle any leg, feet or ankle swelling.
Do contact us any time you need and ask any questions you might have. 
We accept most insurance policies, including Medicaid, Medicare, HMO PPO EPO Plans, MLTC's and private care and talk you through the various options. Our receptionist is available to answer your inquiries or direct calls as necessary. If not treated, feet, ankle and especially leg edema can cause serious complications.