Director of Admissions, Malke Safran, is Brooklyn born and bred. Malke holds a B.Sc. and a Master's degree in healthcare management policy from The New School. She's been at Haym Salomon Home for Nursing & Rehabilitation since 2003. Here, she talks about the admissions procedure.
What are the questions families ask most often before bringing a person to Haym Salomon Home?
The families are the ones with the most questions to ask. And with good reason. After all, the patient comes to us after placing their care, and decisions about their care, in their family's hands. Any questions the family has, we're here to help them out. We show them the care plan, tell them what to expect, and let them know how many hours of therapy their loved one will get.
Of course, everyone is worried about money, so we go through insurance with the patient and the family.  We go out of our way to make sure they know if there's any co-pay options and deductibles, because in the back of the patient's mind, money is an issue.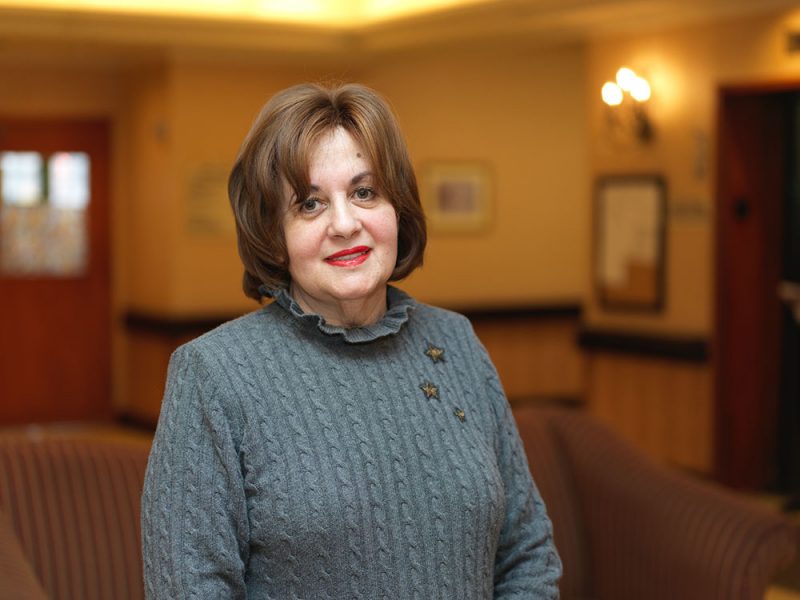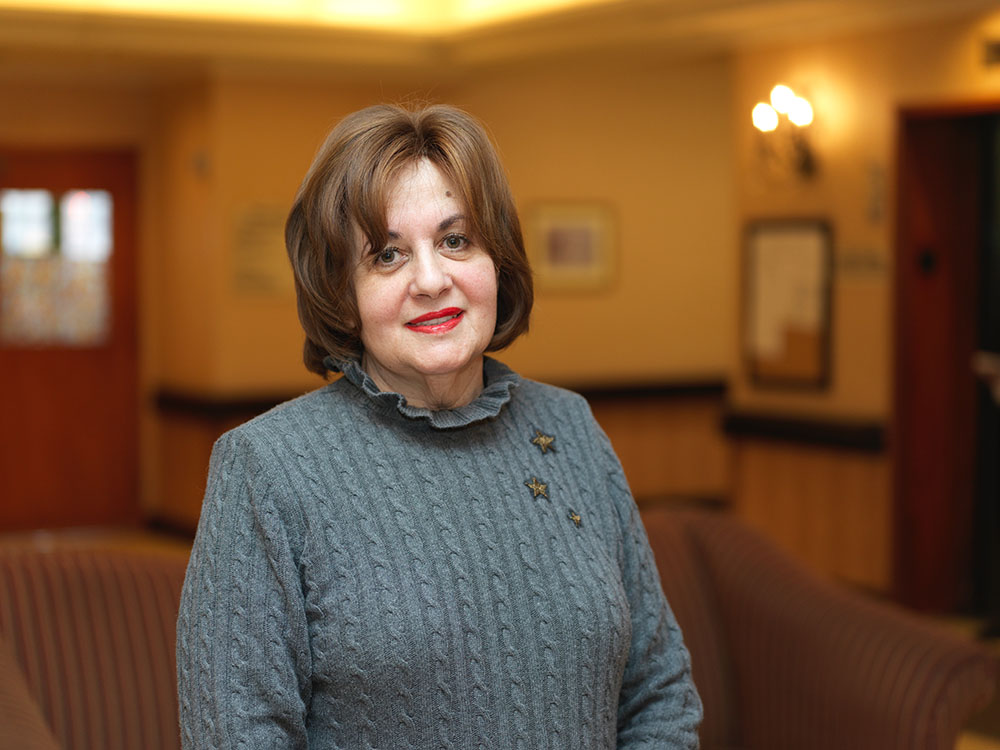 On site, we have what we call a "Medicaid coordinator". Generally, the insurance plans we're working with are Medicare, Medicaid, and HMO. Medicare is available to people over 65 years of age, unless the person requires dialysis, in which case age doesn't play a role. If you're 65 or over, and you've worked in the United States, you generally get Medicare.
One of the largest and earliest immigrant groups to come to the United States were the Russians. They were given Medicare and Medicaid when they came here. We explain that HMOs decide the length of stay and how much therapy the patient can get. And then, of course, we have discharge planners and social workers that we work collaboratively with as a team to discuss patients and to find out what their entitlements are when they are discharged.
We have a lot of patients who come with knee and hip replacements, fractures, and respiratory issues.
All the admission work is done on the computer in New York. There's a certain form which is prepared by the hospital, called a PRI, which stands for Patient Review Instrument. It gives us the patient's diagnosis, prognosis, their daily living activities, and their potential for rehab. We review it and make sure we can take this patient and do the right thing for them.
The Admissions Department acts as a gatekeeper, making sure we don't allow people to come to the facility who we cannot adequately take care of.  For example, to a patient who has a tremendous amount of oxygen coming in via tracheotomy, we would say: "This is not an appropriate place for you." The family makes the decision, tells the social worker or the discharge planner at the hospital which facility they would like to come to for rehab. The facility then makes the decision as to whether they have adequate insurance and whether it can provide adequate nursing care.
Do you accept patients in the late evening hours or at weekends?
We're open 24 hours a day and we take patients over the weekend. We prefer that they come in before midnight, at reasonable hours. But hospitals are often delaying admissions because they're waiting for a doctor to sign off on a release, or they're waiting for a test result. There's always numerous steps to take to make sure the paperwork is in order. This includes guidelines on the amount of medication and the dosages, which have to be prepared in the hospital. We then follow those guidelines here with our doctors.
We're very lenient with visitors. Our official hours are 10 am to 8 pm, but we realize that having a loved one with a patient is an asset, because they are the voice and the spokesperson for their loved one's care. One family member of the same sex can even stay with a patient.
On the phone, patients often seem lost. They need to have the entire process explained to them. For example, most wouldn't know that if they haven't slept on a hospital pillow for three nights, Medicare will not pay for them.
What many people don't realize is that in today's climate, the powers that be are looking to dramatically shrink the cost of healthcare. So, if someone can go home and undergo homecare, it's cheaper for the HMOs and the insurance companies. But not everyone is comfortable with an aid. If it's an elderly lady, she may not feel comfortable with an aid – assigned to her by an agency – completing the most intimate tasks with her.
It's a really tough balance for the family. Here at Haym Salomon Home, it's a supervised environment. When the patient is home alone with just an aid, do we know if that aid has a heart? Do we know if they care? Do we know if they're just watching TV and lying on the bed? We don't know these things so it's always important to have family involved.
Today's Medicaid is different from the Medicaid people remember. Because now, all of them are attached to MLTCs (Managed Long-Term Care plans). In other words, they're attached to HMOs. So, for example, if you want your loved one to go into Facility A, and Facility A does not have a Medicaid contract, because they're with a particular HMO, that person cannot come into that facility unless they disenroll at the end of the month. There are a lot of insurance variables at play that people don't know about.
The most important thing, I think, is the fact that we're not a chain. In other words, we're not like a McDonalds, a one-size-fits-all facility. Every discipline in here can be found among our staff: the administrators are on staff, the director of rehab is here, the directors of social workers, the director of nursing. And our doors are always open. If there's anything that the family wants to discuss, they're not going to call a large agency that has a chain, they'd rather speak to the people that know their loved ones. Even the chief executive officer, director of marketing, and so on, are here as daily staff. We're a collaborative team.
When I get calls, for example, "I'd like to have an appointment to take a tour," I say: "Please, don't make an appointment, just come in and catch us the way we are. Come and listen if the call bells are ringing. Come and smell if there's any odor. Come and see how the patients are treated with dignity." I could sell you the Brooklyn Bridge, but there's nothing like coming to see for yourself.
No one makes an appointment to get sick. If they have knowledge beforehand that they are going to go through a procedure, I tell them: "Do your homework now, don't wait until the last minute." But not everyone has that knowledge that they will need care. So, when people get sick suddenly and need care, we're always open and ready to help.